Luxury car maker Mercedes Benz-India, on Thursday, launched the much awaited hatchback A-Class in Mumbai. After its successful run on European roads, the car will now take on the asphalt in India. With prices starting from Rs.21.93 Lakhs (ex-showroom Mumbai) the car is targeted towards the youth that drives on its own.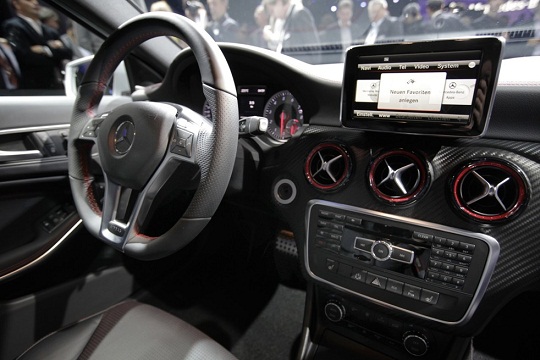 Mercedes introduced A180 CDI Style- the diesel variant and A180 Sport- the petrol variant. The diesel version is powered by a 2.2 litre, 4 cylinder engine and promises a mileage of 20.6 kmpl. Its price tag reads Rs.21, 93,500(ex-showroom Mumbai). The petrol version, on the other hand, has a 1.6 litre, 4 cylinder engine and offers mileage around 15 kmpl. The A180 Sport has been priced at Rs.22, 73,500.
According to Eberhard Kern, Managing Director & CEO, Mercedes-Benz India, the new A-Class Mercedes-Benz now pioneers the segment for compact luxury cars in India which is a reflection of changing customer trend of a compact car being equated to cool and trendy. He also said that the car with its 11 drive assistance systems is the safest and is India's most fuel efficient luxury car with 1000 kms run in a full diesel tank with a Cd of 0.27.
The A-Class has a mix of both sportiness and luxury. The emphasis has been on imparting the feel of a sports car to the driver without compromising on luxury, the hallmark of Mercedes Benz.
Source- ET