MapmyIndia- India's leading digital mapping, GPS navigation service, location apps and device providing enterprise- has launched version 8.0 for Indian maps that even includes all MapMyIndia navigation solutions. The updated version contains more information, better navigational features and four additional regional language support. The maps now span over 10.33 million places, 1.9 million road kilometers, 6 lakh villages, 4,787 cities at street level, 50 cities at house level and 46 cities in complete 3D.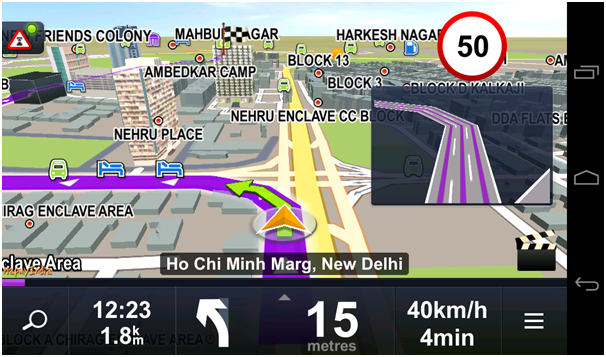 The version 8.0 maps also assist the driver with the following features-
Extended lane guidance: notifying the user of which lane to get into before a turn or exit
Junction views: Showing a real image of an upcoming intersection
Sign-posts: Showing major landmarks, localities and cities that lie in the direction of forthcoming turns
Day-time based turn restrictions: Letting the user know whether the path is one-way or two-way based on day and time
Live traffic
MapMyIndia renders localized navigational experience with city guides and details of major attractions in 10 regional languages & regional maps in 4 different local languages. Version 8.0 maps offer complete 3D coverage of India, with digital elevation models and terrains, multiple full-scale 3D landmarks and full 3D city models all over the country. Customer can purchase this enterprise's GPS navigation systems or update their maps to version 8.0 in their existing systems by checking out their store here.