KS Ravikumar as a director is known to massage egos of lead-actors in all his films, and in Lingaa he does no different. He brings back the classic vintage Rajinikanth onscreen, frame-by-frame, as humans, gods and aliens of the meta-universe in their right senses stand up, clap and WHISTLE!
Lingaa develops in typical KS Ravikumar style, with pretended comedy leading the narrative to its more serious segment. A flashback reveals a noble blue-blooded Rajinikanth as Lingeswaram (King cum Collector cum Civil Engineer) tries to revive his drought-affected village by building a dam. When his proposal is flatly refused by the Englishmen owing to the cost they'd have to incur, he takes initiative and asks his fellow villagers to build the dam on their own. The dam gets readied in due time, but the dampened British ego does not let it serve its purpose. Politics plays its part, and Lingeswaram is made to leave the village. Seven decades later, his grandson Lingaa is called upon to the village to take over his grandfather's responsibilities.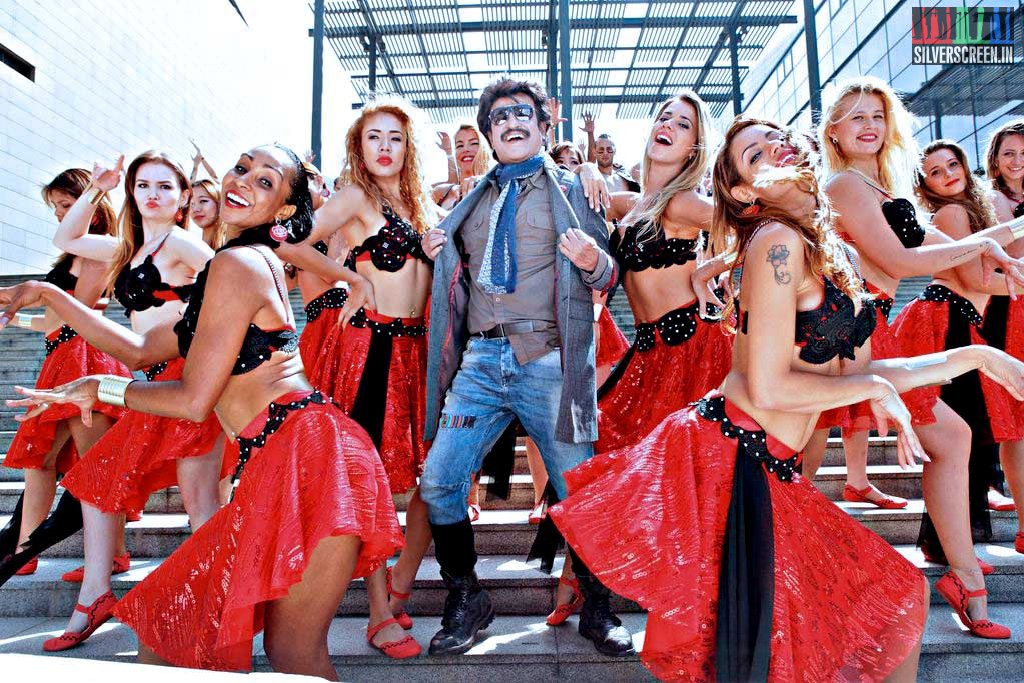 The hunchback story finds its spine in one and only Rajinikanth. The star-crazed audience makes sure that in no single frame their stylish superstar walks back without a cheer. And boy, are they uplifting? But his character feels repetitive – we have seen him in this avatar far too many times now.
Rajinikanth playing moral police :
Check
. Rajinikanth fighting for upliftment of society:
Check
Rajinikanth is his patriotic best:
Check
His antics and dialogues may not be as catchy as in his other films, but that doesn't take back the entertainment quotient a bit.
Other actors have very little screen presence – but Sonakshi and Anoushka do stand out in their brief roles. Santhanam manages to evoke quite a few laughs as well.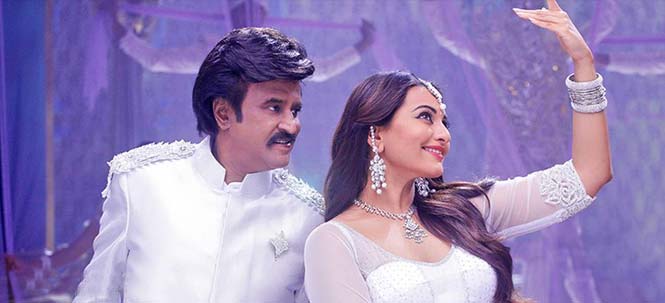 The first half of the film is way too slow, and the build-up of Lingaa as a burglar seemed way too stretched. Clocking nearly three hours, the film could have definitely used some editorial scissors here. The songs, as usual, are mere formalities included in the film and could have been done without. Having said that, the music on its own is pretty good. Direction is decent, but the film totally loses out on the editing front. Maybe it's because they attempted to retain too much of Rajini's star-power, which in this case seriously misfired. The cinematography is good. There are two noteworthy action sequences in the film – one is a train sequence which has been picturised beautifully, and the other is towards the climax involving a bike and a hot air balloon (which feels unreal mostly, but then, WHISTLE!).
This is a typical mainstream film which rides the Rajini wave, and makes no qualms about it. If it's entertainment you seek, entertained you shall be, for a while at least. And yes, happy birthday Thalaiva! May you ever be so young and noble.
Overall Rating : 3/5