Krrish 3 is all set to smash records both in the local and international arenas. Even After receiving mixed-to-positive reviews from critics and audience both the movie is setting the Box office on fire and is raking is some serious moolah for its investors and multiplex owners.
After collecting 25 Crores on its opening day (Friday), Krrish 3 remained pretty consistent on the other 4 Days and collected 23 Cr,24 Cr,35 Cr,15 Cr on consecutive days. By earning 35 Crores on Monday it also broke the record of HIGHEST SINGLE DAY COLLECTION which was earlier held by Chennai Express.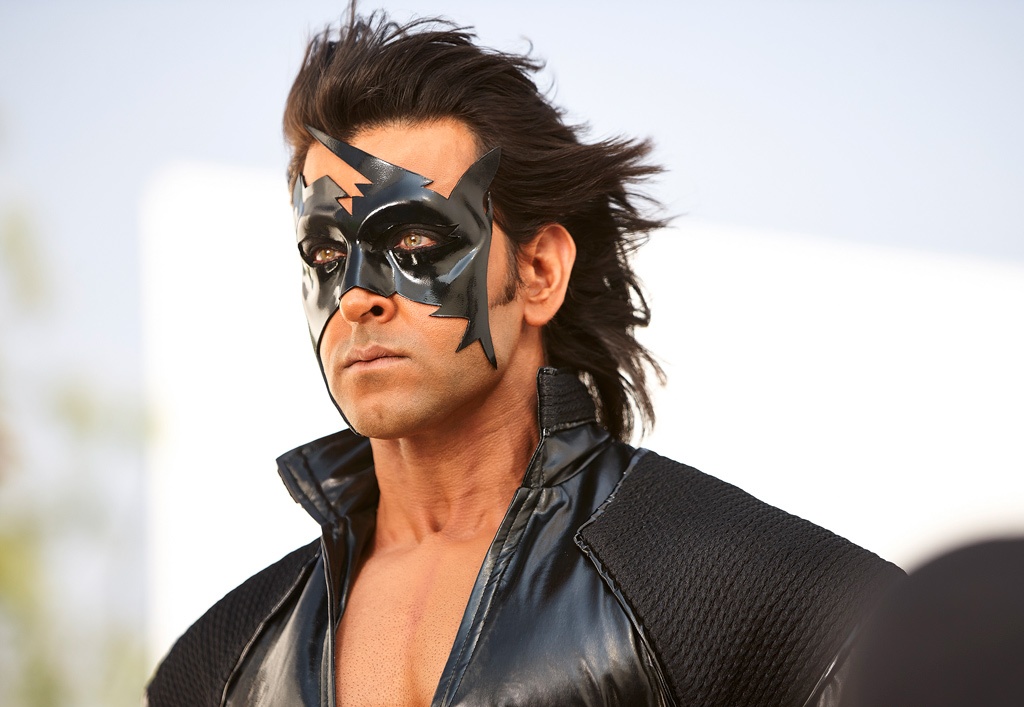 The Total domestic collection of Krrish 3 towers at a whopping Rs 122 Crores which is even higher that the 5 day collections of Chennai Express which was around Rs 120 Crores. Though Chennai Express released on a Thursday, the first 5 Day collections of Krrish 3 are more due to stark difference in their First Monday Collections.
Chennai express had witnessed 50 % Drop on its first Monday and had collected 12 Crores whereas Krrish 3 managed to collect an unbelievable 34 Crores on its first Monday.
Even in the international Arena Krrish 3 has got a flying start and has collected Rs 24 Crores in USA, Canada, Pakistan, Fiji etc taking its World Wide Collections to Rs 151 Crores in just 5 Days.
Looking at the figures we can predict a life time collection of around Rs 220-230 Crores(Domestic) and around Rs 100 Crores in the international markets combined.
We congratulate team of Krrish 3 for this unprecedented success and hope that they will give their viewers an even better product in terms of the storyline, in their next venture.
*All Box office numbers are collected from a lot of legitimate sources and are not exact in nature. These numbers might differ marginally from other sources.