I can't stress enough how I enjoyed giggling child-like for a majority of Kaakka Muttai's (Crow's Egg) run. There was this 6-year-old sitting next to, and every time I smiled/laughed during the film, this kid would make a fun-laugh face and look at me with approval. As I left the hall, I observed there wasn't a single soul who wasn't recollecting scenes from the movie and cracking up – be it children or adults. This is a perfect children's movie, and that means adults will love it too. Two slum boys desire to have Pizza, and industriously pursue all means possible to earn a minimum Rs 300/- that shall satisfy their craving. This is among those films which not only capture kids' innocence and intelligence, but also their enterprising side (Hawaa Hawaai, Elizabeth Ekadashi).
Two boys who call themselves Chinna Kaakka Muttai and Periya Kaakka Muttai, crave pizza from a newly opened neighborhood shanty, which is endorsed by none other than superstar Silambarasan. And they won't just take and eat the pizza, they'd EARN it. And to earn money for the pizza, they pursue the weirdest ways imaginable. One of their chores involves getting a make-do cart and hauling drunk men from the roadside bar to their respective homes. Hilarious much. Other chore has them collecting coal dropped from train and selling it to support their remaining family of a mother and a grandmother, their father being in jail (whom the boys can't meet as he's in the Tuberculosis-ward). Do they earn that huge a sum and buy themselves a pizza?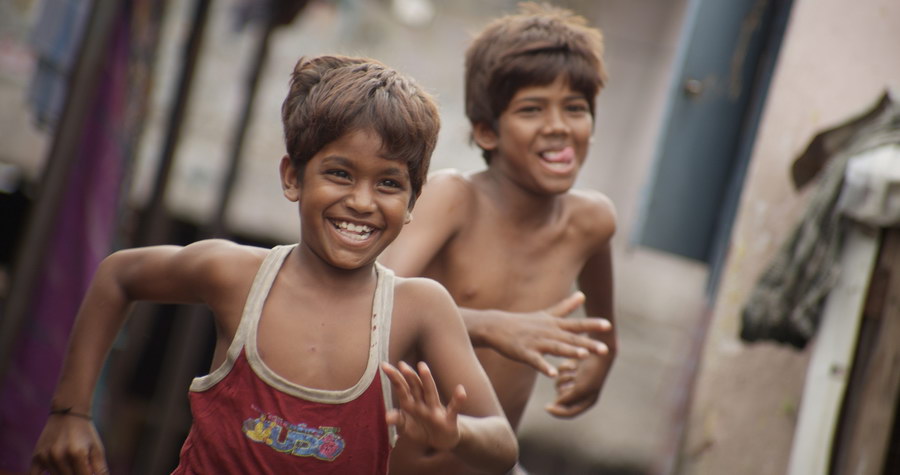 The two main leads of the film – Vignesh and Ramesh – are extremely charming and sharp. Not one sombre moment exists when these two appear in the frame. Humor is richly peppered throughout the film, mostly through these young leads, but never do they end up looking like miniature stand-up comics. The scenes look and feel very organic. Iyshwarya Rajesh, who plays their mother, delivers a dignified performance. Her frustration and restraint dealing with lawyers to release her husband from jail is clearly visible. The grandmother is brilliant and resourceful. She's surprised that a pizza costs as high as Rs 300/-, and attempts to make one from dosa. Supporting cast is excellent – especially the child actors.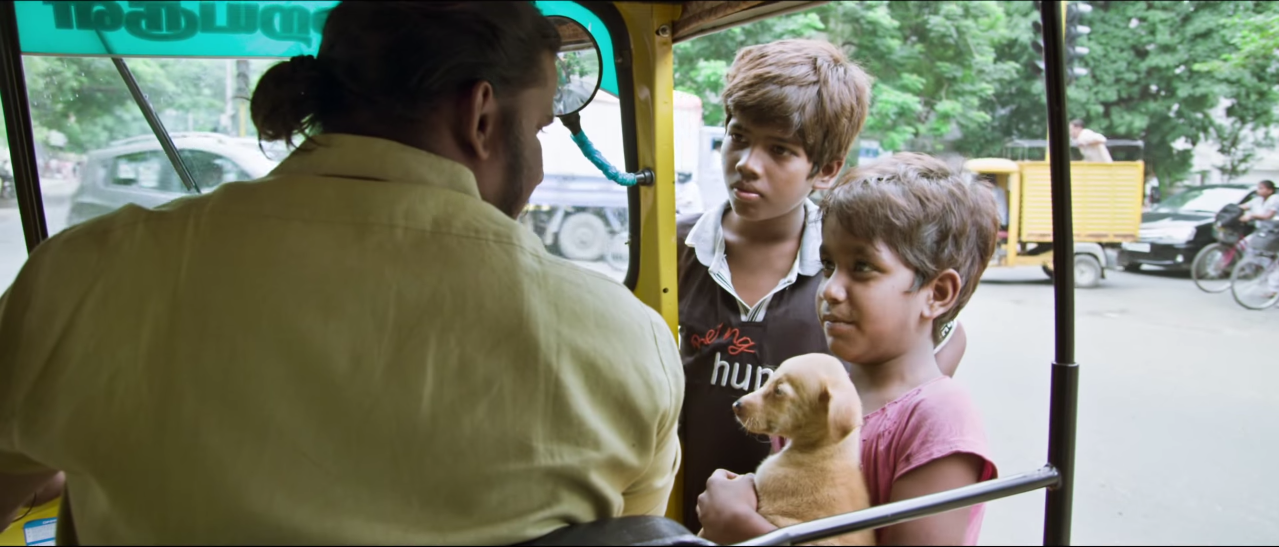 Debutant director Manikandan has done an excellent job with this film, keeping things extremely simple and to-the-point, and has a very realistic approach to things. Disguised as a humorous children's film, Kaakka Muttai touches the deeper waters of the wide economic divide and the effect of globalisation as well. But it does not throw in some serious jargons or scenes to prove its point. Manikandan lets kids be kids and views everything through their carefree perspective, and kudos to him for that.
The narrative is comparatively slow-paced, but highly entertaining, as in Malgudi Days'. The screenplay holds everything together and the cinematography rich, with the slums and other locales handsomely captured. Editing is another major win for the film. GV Prakash's background music complements the narrative perfectly.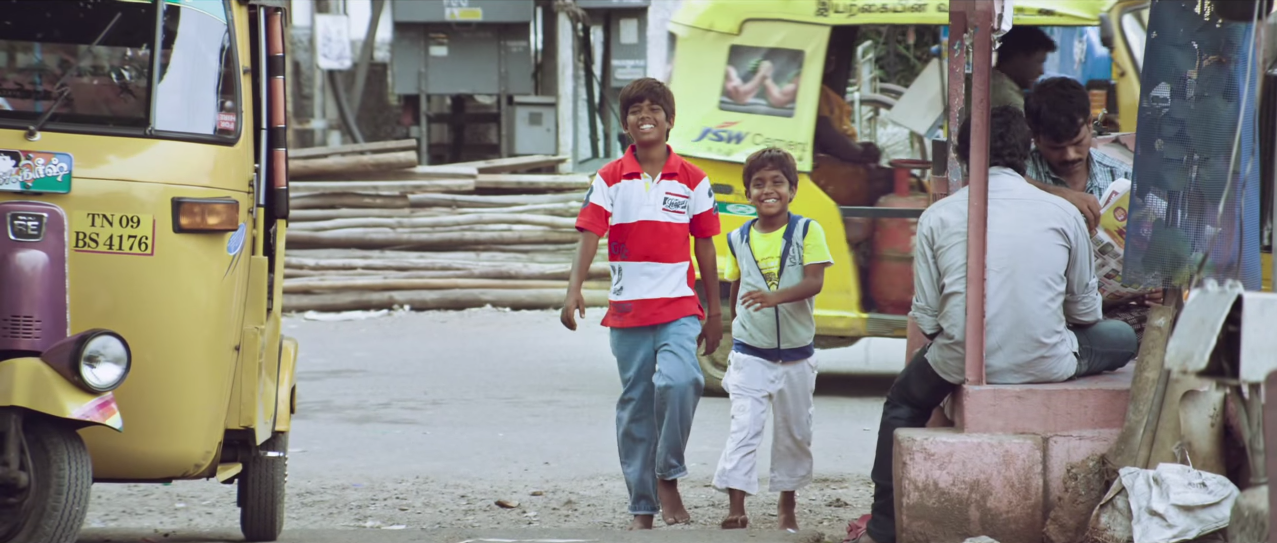 This is one of the best Tamil films to have come of late. The little ones would find more joy in the two boys' lives than they ever would with VFX-manufactured entertainment, more so because it's relatable. If there's one film you wish to watch with your children this weekend, let it be Kaakka Muttai. Rewatch it even, if time permits.
Overall Rating : 4.5/5