British luxury car manufacturer Jaguar Land Rover, today made an addition to their portfolio with the launch Jaguar XJ 2.0L. The Tata Motors owned company will manufacture their new offering locally at the Jaguar Land Rover production facility in Pune, Maharashtra.
The made in India Jaguar XJ is equipped with a 4 cylinder 2.0 liter turbocharged petrol engine, generating a power of 240 Horsepower (177kW) at 5,500 rpm with a peak torque of 340 Nm at 1,750 Nm. Priced at Rs. 93.24 Lakhs, the beast will roar at a top speed of 240 Kmph. The 8-speed fully automatic gearbox will help achieving a speed of 0-100 kmph in just 7.1 seconds. The company promises for a mileage of 9.4 kmpl, with fuel tank capacity of 82 liters.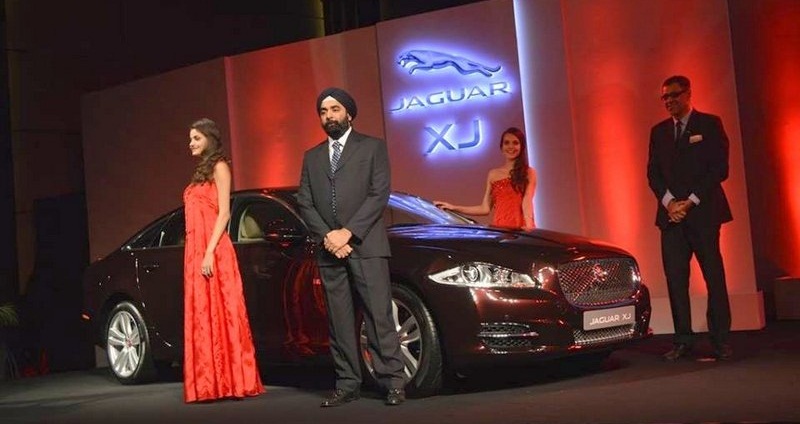 The power sedan is especially made keeping luxury and comfort at highest priority, features like electrically adjustable rear seats, three leveled massage functions in-built in rear seats, wide rear head room, individual 10.2 inch LCD screens for rear seat entertainment, soft door close, LED reading lights, smart business tables, and a 825 Watt Meridian surround audio system takes luxury to the all-new level. Apart from these standard features, the company also offers some accessories for comfort, touring and utility, which ranges from an option for Leather-Topped Gear Selector, iPad holder, Headrest mounted coat hanger, Luggage compartment premium carpet, Illuminated silk tread-plates, Wheel center badge, Growler wheel nuts, Chrome mirror covers, Sport pedal covers, Styled valve caps, Polished tailpipe Finisher, Front zero splitter and Rear deck-lid spoiler.
As per Mr. Rohit Suri, Vice-President, Jaguar Land Rover India, 'The company has introduced the 2.0L petrol variant to live up to the company's endeavour to broaden the appeal of this fabulous car to customers who are more inclined towards driving a car with a powerful petrol engine at its heart.' JLR's new offering will be competition for Audi's A8, Mercedes-Benz S-Class, and BMW 7 Series. The company has a total of around 21 dealerships across 19 cities in India, which holds for an approximate sale of around 2913 units in last financial year, which is a 22 percent sale growth.