Cast
: Prateik, Amrya Dastur, Ravi Kisen, Evelyn Sharma
Director
: Manish Tewary
Language
: Hindi (U/A)
Genre
: Romance
Duration
: 2 hours 28 min
"One fairer than my love? The all-seeing sun Ne'er saw her match since first the world begun." – William Shakespeare, Romeo and Juliet, 1.2
Well these famous lines do bring tears to your eyes. The same thing cannot be said in case of this adaption of Shakespeare's drama. "Issaq" is a hardcore Banarasi tale with a Romeo-Juliot wala tadka! However, it didnt leave the audience spellbound as the original play did. The story revolves around a desi Romeo Rahul (Prateik) who belongs to a powerful family in Banaras and fall heads over heels in love with another powerful family Mishra's darling daughter known as Bachchi (Amrya).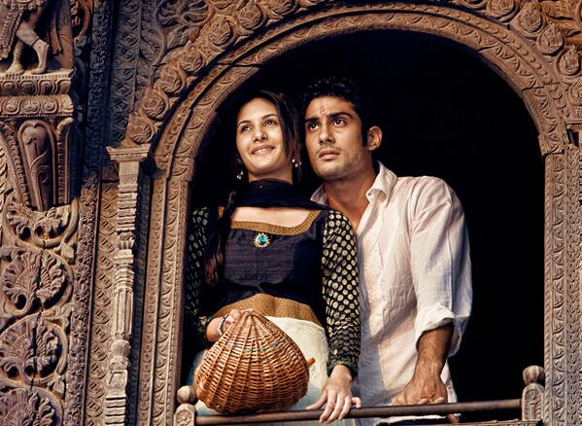 One night's passionate kiss makes them inseparable and they decide to live together happily ever-after. However, their dreams are shattered when the city bleeds and it's power-hungry inhabitants including the Naxal team, rival families and the unpleasant mamu of Bachchi trample their Dreamy plans. It also features Rahul's bimbo ex-Gf (Evelyn) . With the madly-in-love couple tangled in web of conspiracy , the story emphasizes on their struggle to break free and live their dreams. Alas! all could be heard and seen is the sound of blood-shots and mutiny! their togetherness is objected by one and all.
Prateik is nowhere close to a Banarasi babu and is not at his best. Amrya Dastur is good in her performance and manages to look nice throughout the film. The cinematography is average and the songs are not Oh-So-Romantic as they were expected to be! Overall, the storyline is monotonous and Manish Tewary loses track in his story. The supporting Characters filled the space well though. And kudos to the performance of Mishra's doosri-biwi who impressed all. But then, the sad part, it let down the epic story Of "Romeo and Juliet". It lacked the gravity and emotions that were expected to be shown. Oh! How Shakespeare must've turned in his grave.
The good news, it could have been more worse. The bad news- It's awful anyway!!
1.5/5