Defence Minister, Mr. Manohar Parrikar today flagged off India's first indigenously built Nuclear-powered submarine, INS Arihant, for sea trials from the Visakhapatnam harbor. After 40 years of research and development, India finally achieved a dream of self-built nuclear submarine. INS Arihant is a 6000-tonne vessel powered by 83 megawatt pressurized light water reactors. If we talk about the trials, in the beginning  all the on-board systems will be tried and tested, after which weapon firing and submergence will be tested. As per the defence ministry, if all the trials go as per schedule, the submarine will be inducted in two years.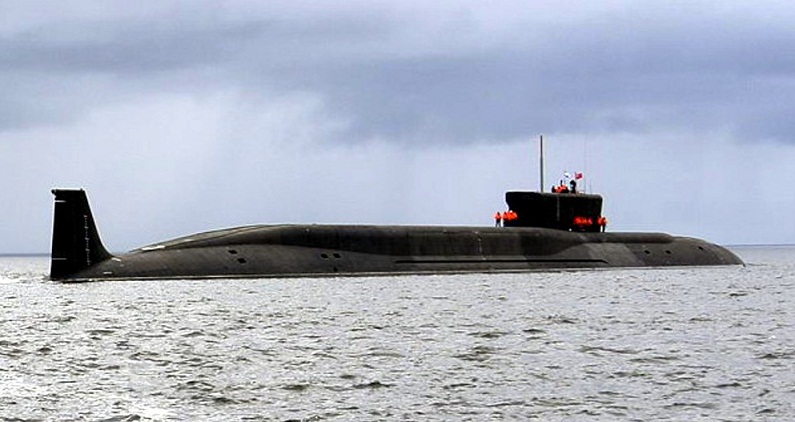 INS Arihant is the first in the series of nuclear-powered submarines being manufactured indigenously by India, having ability to fire nuclear missiles from land, air and sea based on the weapon platforms. As per the sources from DRDO, the submarine is capable of launching nuclear capable ballistic missile BO-5 which have a range of 700 kms. Once inducted, the submarine will help the country complete its nuclear triad giving it the capability to respond to nuclear strikes from sea, land and air-based systems.
At present, India operates Russian built INS Chakra, a nuclear attack submarine of Akula-2 class. INS Chakra does not carry any nuclear weapons by itself but would likely be deployed with the Arihant during its pre-commissioning trials to protect this key nuclear asset.
Talking about the necessity of nuclear submarine, they are actually the ultimate stealth weapons, highly mobile and have capability to remain underwater for months if required. A nuclear power like India actually need these kind of submarines to keep shifting nuclear base and prepared to strike after authorization from the country's nuclear command.