Shamik Dasgupta is one of India's leading comic book writers, consistently churning out original content. He has a huge body of work including Sadhu, Daksh, Old School, The Legends of Aveon 9, Caravan, TNT, Devi Chaudhurani and many more.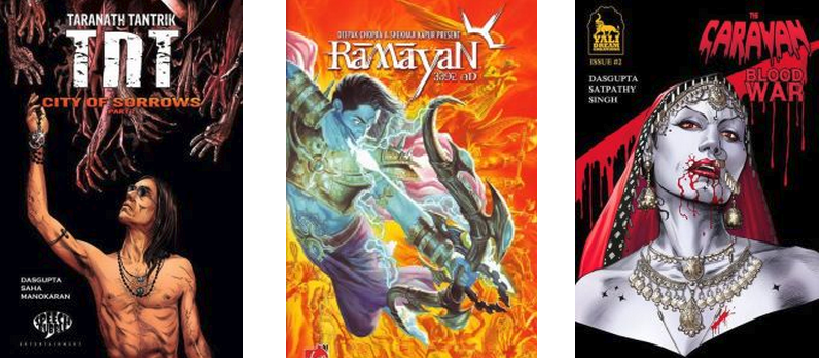 He is probably most famous for the retelling of Ramayana in the  very ambitious Ramayana 3392 A.D. for Virgin Comics.
He has written for various publishers including Virgin Comics, Level 10, Rovolt Entertainment, Yali Dream Creations and Aayumi Productions just to name a few. I was able to meet him at the Mumbai Comic Con this year, where his works like TNT, Caravan and Item Dhamaaka were being featured, and have a short conversation with him.