Blind Spot is a collection of four different stories by writer Raveesh Mohan with four different artists. All four stories feature some stunning artwork. The look is a very distinct one and the stories get pretty dark and the painted look compliments it perfectly giving it a gritty, noir like feel.You may almost mistake these short stories to be a part of Tales from The Crypt as they feature sinister twists at the end and are ripe for adaptation to the TV medium.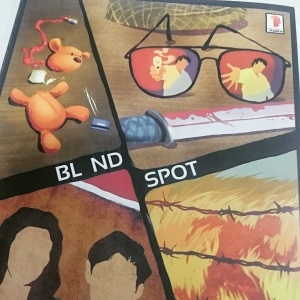 The first story, Layers by artist, Murtuza Ali, features some frenetic energy emanating from the pages and some amazing panel work which are an integral part of the story. The dialogues do tend to get a bit cheesy but the superb pacing and a very surprising twist more than make up for that. It succeeds in setting up the basic template for the rest of the book.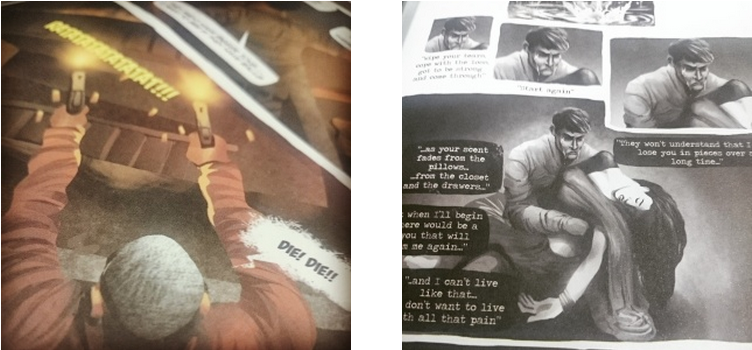 The second story, Cross-Hair begins with a very Rorschach-esque narration. Vipul Bhandari and Nikhilesh Khatri's use of dingy colours gives it an Old West vibe and since it deals with the story of a Hitman, I couldn't complain. This is quite a depressing tale dealing with infidelity, trust, love and hate.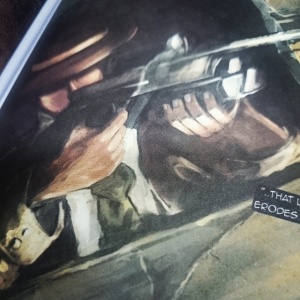 The third story, Futile is about an Indian soldier who tries to escape from a POW Camp. This features my favourite art among the bunch and the detailing being quite exquisite. This is unique in the way that it changes its genres while remaining a Survival Horror switches from a psychological one to a Man Vs Nature while treading existentialism.  After reading the earlier stories, you might start to guess what the ending is probably going to be, still is quite an intriguing read.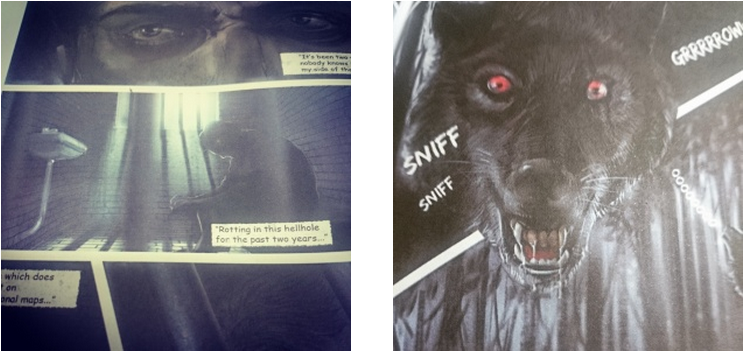 The fourth story, Alive by artist Nikhilesh Khatri starts with a campy action sequence with what could be described as Rajnikanth in a Matrix sequence. I felt this had a weaker plot compared to its predecessors but the very cool visuals keep it afloat.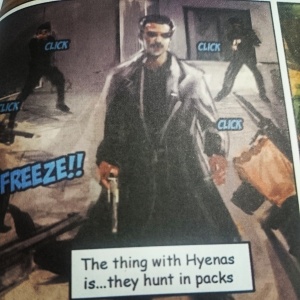 The extras at the end of the book are very informative giving a bit of insight into the creative process of the different artists involved.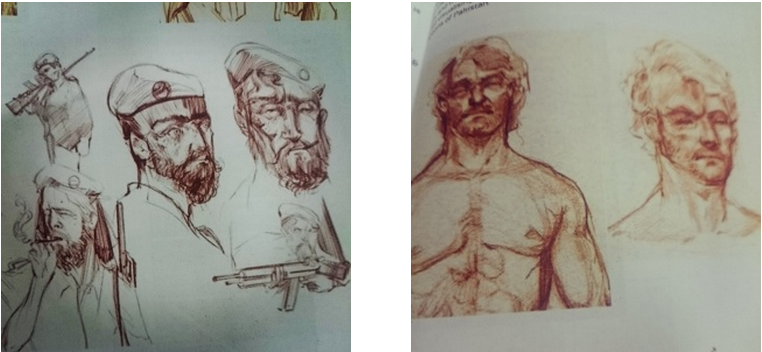 Overall this is quite a good read, with some of the best young Indian artists involved today. Buy it here.