A folding electric bike compact enough to fit a regular backpack, Impossible has been designed after working on an idea for over three years. Once folded, the bike's just 17-inches high, and is extremely durable and light in weight. The bike has a circular design to ensure that it uniformly spreads the weight across each frame. The seat and the handle bars are placed at similar heights to make sure that the front and rear wheels bear the rider's weight equally. The connecting box in the middle of the frame is one of the few pieces in the electric bike made of heavier steel, and the company asserts that this steel box can easily bear the rider's weight and withstand the shocks which come with daily use.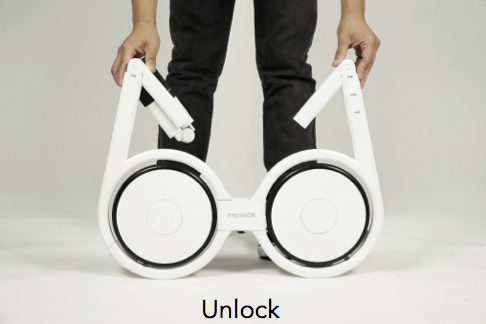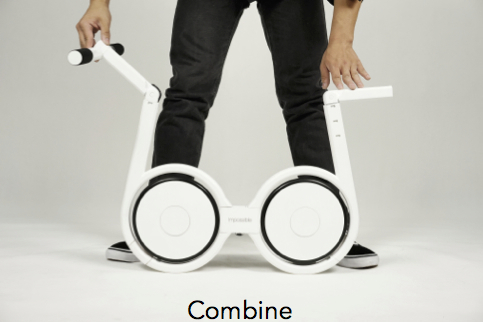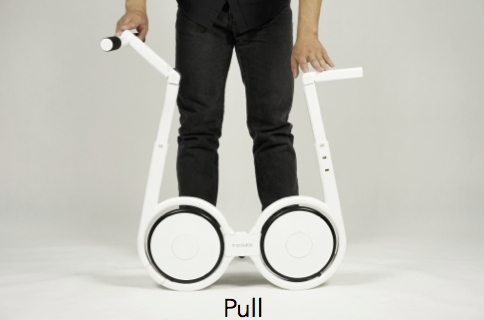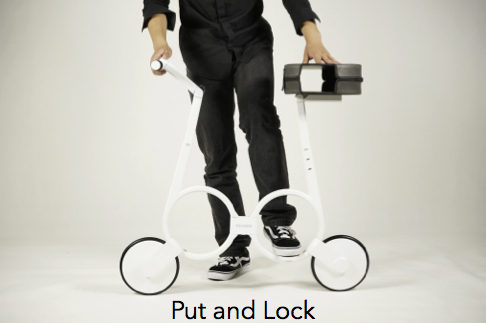 Impossible can carry a maximum weight of 85 kilograms. The bike equips ten 2900mAh 10A 3.6V 44.5 g batteries with which it can travel up to 20 km/h for three-quarters of an hour. The charging time is a hour and a half as of now, but it may change with further updates to the bike.
The creators of Impossible have launched a Kickstarter campaign to raise funds to manufacture the electric bike and to make it commercially available in the market.
Watch the video to know more about Impossible:
When this folding electric bike hits the market, I'm dams sure of never losing my bike ever again.