Following a decade long research, the civil engineering department at IIT Madras has come up with a unique housing model where one can build a 2-bedroom house spanning 800 square feet for just Rs 10 lakhs, and that too within a month. Their rapid-construct and cost-effective  mass housing panels rely on GFRG technology (Glass Fibre Reinforced Gypsum).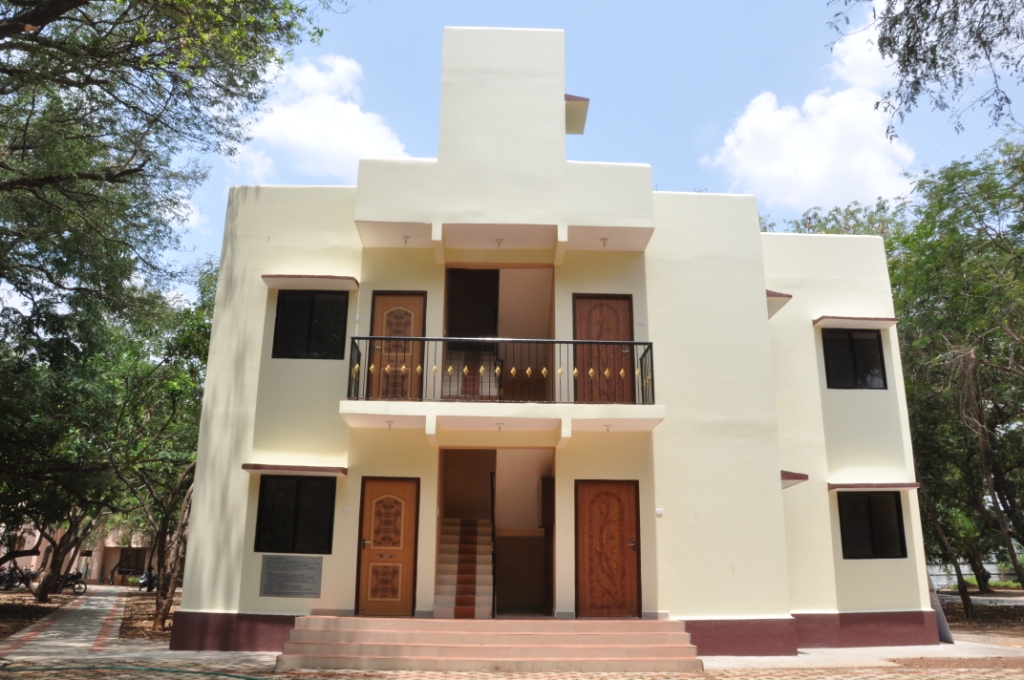 IIT-M folks have even constructed a two-storey 'GFRG Demo Building' within the campus comprising four flats, with two flats on each floor. The project demanded extensive research of these panels, where the team had to keep in mind the earthquake-resistant design for structural members of all components of the building. Originally developed by RBS Austalia, these panels were intended as 'Rapidwall' panels, suitable for fast erection of building walls to carry gravity loads. Each and every panel boasts the same dimension- 12m x 3m x 124mm, and the team has employed these panels to build up everything from floors, roofs to staircases. This technique substantially reduces the usage of reinforced cement concrete (RCC). Also, a water-proofing material has been developed to prolong the GFRG panel durability in roofs and bathrooms. Prefabricated light-weight GFRG not only ensures faster construction time, but also ensures a safe working environment.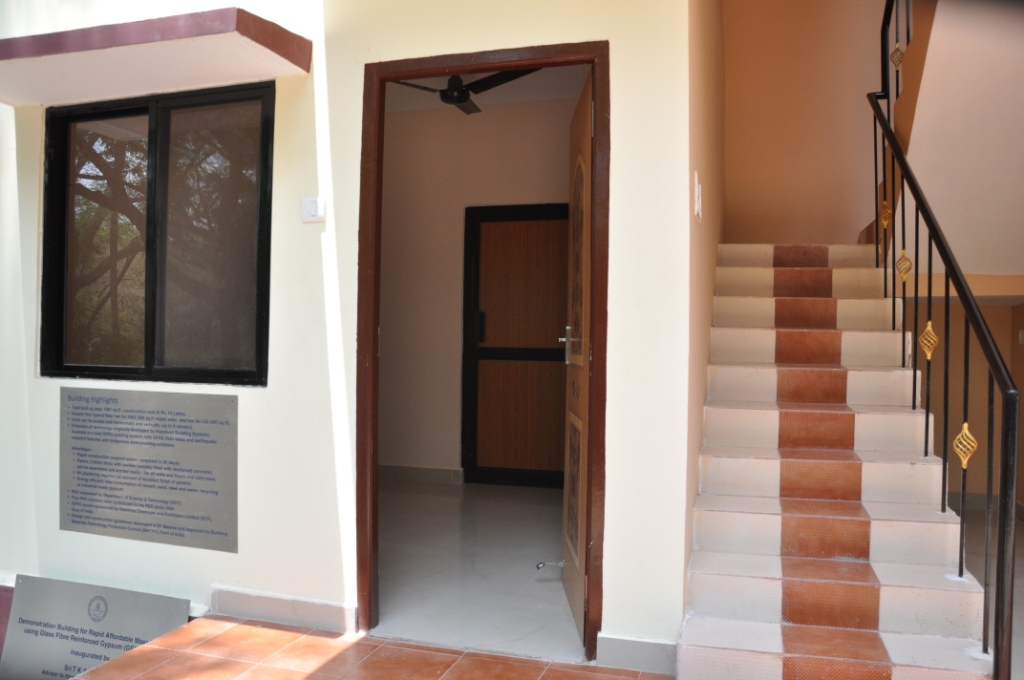 The apartment within the IIT-M campus spans 1981 sq. ft., with two flats of 269 sq. ft. carpet area, and others with carpet area of 497 sq.ft each. The team believes that this technology could be employed to construct bigger houses and mass constructions (both vertical and horizontal) all over India. Another IIT-M team working on decentralized solar photovoltaic systems with DC appliances shall be using these newly constructed building to demonstrate the overall savings in electricity consumption.
Check the video below to know more: