"90% Indians are idiots!" Markandey Katju declared blatantly at a seminar in New Delhi. He asked the people to stop being narrow-minded and try to find the truth before reacting. He also said that communalism is very dangerous for Indians and violence can be incited very easily in this country. He also added that communalism was the card played by the Britishers' against Indians to tame the further mutinies like 1857 happening again." Indians were not communal before 1857," he stated, and was promptly sued by two Lucknow students who were clearly not amused with the statement.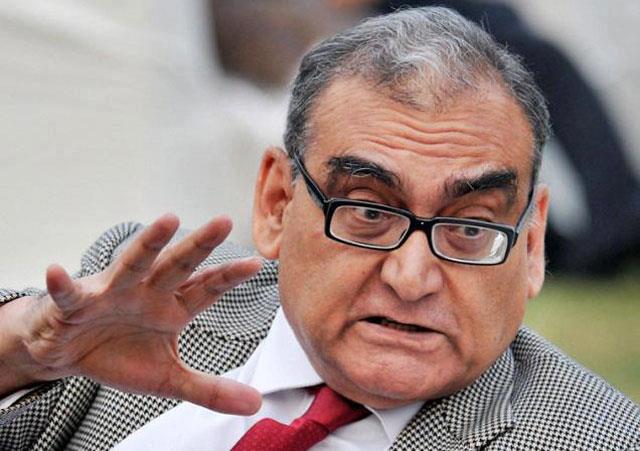 The Press Council of India President speaks from his heart, no holds barred. He had even suggested Mamata Didi to be tolerant and stop functioning as an authoritarian (which even PM was not able to do, Katju did, and gladly, was not jailed). He recently praised Maharashtra CM P Chavan's efforts to prevent violence after Bal Thackerays death. He bizarrely suggested the reunification of India and Pakistan to solve the Kashmir problem. Unlike other officials he has a 'mouth' (which again, who doesn't have?) to speak and that too in very undiplomatic fashion.
'Idiot' has become very fashionable word after the Aamir Khan-starrer 3 Idiots hailed a blockbuster. Fools prefer to call themselves idiots these days and this word has become a double meaning word in true sense. Being Idiot is in fashion today. The ex-Supreme Court justice may be right in the sense but the mathematical figures he suggested is the cause of the storm. If he had said that more than half of Indians are idiots (which he really wanted to say), no one would have felt offended. But what did he say wrong? We fight on petty issues, sometimes even ridiculous issues, blindly follow some leader, create nuisance when asked for, behave in much uncivilized manner etc. Katju just wanted to highlight these facts and what would be the better statement to grab the eyeballs, so that people can at least think over the issue.
He spoke from his heart as the constitution has provided him a right to do so. The point to contemplate is what he really wanted to say rather than what he said, so that we can figure ourselves in the remaining 10%, rather than the 90% people whom he addressed.