Huawei has announced the launch of E5151 Mi-Fi (pocket Wi-Fi router) and E8131 (Wi-Fi data card in India for respective prices of Rs 4,999/- and Rs 2,999/-, and the devices shall be made available across physical mobile store across the country and with popular e-commerce portals like Flipkart, Infibean and Snapdeal.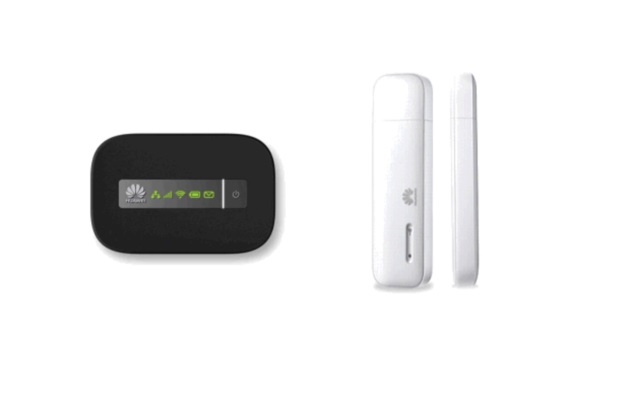 The Huawei E5151 pocket Wi-Fi router can support up to 10 devices at a time providing up to 21.6 Mb/s speed. Within its body measuring 92.8 x 63.5 x 16.3 mm, it has packed in a Lithium ion 1500mAh battery, which as per company claims provides a back-up time of five hours. For connectivity, the device supports micro-USB, WLAN high-gain antenna and LED notification indicators. It's a plug and play one-touch device, that lets users access internet via 2G/3G network or via Ethernet port.
The other offering, Huawei's E8131, plays dual- it can operate as a data card for a single user, or it may function as a Wi-Fi hotspot connecting up to five Wi-Fi supporting devices. It includes the Type3i technology, which as per the company offers nearly 20 percent more upload and download speeds compared to non-Type3i devices. This means that users may experience faster browsing speeds even though the signal conditions aren't proper. The dongle features a USB interface and is flexible enough to power via USB chargers in laptops, power mains or the charging port in a car, thus offering a uniform on-the-go connectivity. The in-built Hi-link feature provides for an instant Internet access, and eliminates the requirement of installing any drivers or software.
Victor Shan, Huawei Device India President, commented on the launch- "With the Huawei innovation of creating a Wi-Fi hotspot easily on Huawei data card E8131 & pocket Wi-Fi E5151, users can share their single data connection with multiple devices. Both these products offer compatibility with all form factors and operating systems, and are easy to use, offering faster and seamless internet connectivity."