When the Lumiere Brothers were working on the miracle technology called 'film camera', they mustn't have realized the full potential of what they had invented. Now, 120 years later, on one side of the spectrum you have half of the world with 0% brains, using it to shoot cat videos. On the other end, meanwhile, you have Spike Jonze who in his latest film 'her' has managed to do just that – realize the full potential of film as a medium to convey thoughts and ideas.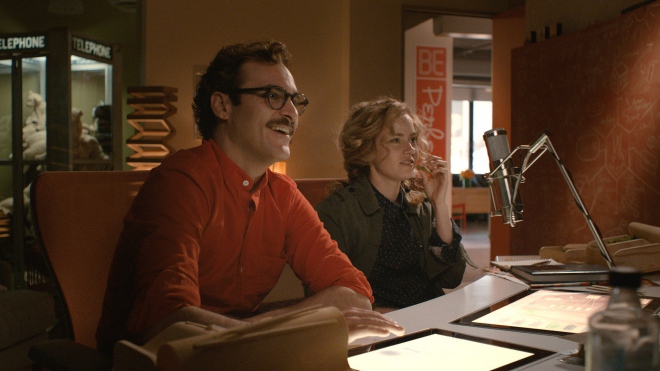 'Her' set in the near future is about Theodore Twombly (Joaquin Phoenix). Theodore is a sensitive individual, going through the throes of isolation after splitting up with his childhood sweetheart. His platonic friend Amy (Amy Adams) is always there for him, but it isn't enough. Soon, he brings home the world's first Artificially Intelligent operating system OS1. When asked, he chooses a female voice, and it names itself Samantha. Samantha and Theo get emotionally close and he couldn't help but fall in love with 'her'.
Now, the greatest triumph of the movie is the perfect tone it manages to capture. So, even when we are enthralled by the beauty of the emotions at display, there is always a nagging fear in us regarding the genuineness of the situation. You couldn't help but applaud at the sheer bravado in taking the world's oldest story and throwing it right out of the ball park. Hence, even when they are having sex for the first time, it doesn't feel funny that a man is sleeping with his computer. Rather it seems scary and beautiful at the same time.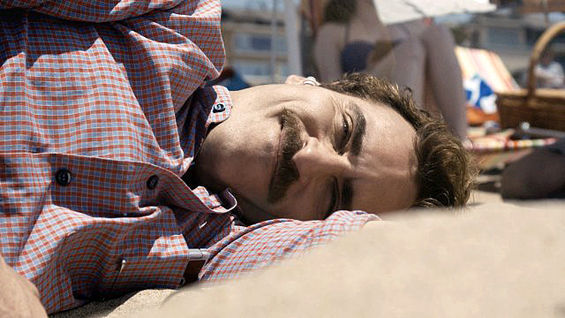 Spike Jonze, previously a music video director and cinematically known as the director of high concept films like Being John Malkovich and Adaptation, has written and directed the movie. The near future the film is set in is a miracle in itself. He gets each and everything perfect, from the supposed architecture futuristic LA, to the minute touches to the pants that they wear. It is completely ridiculous how the man is not even nominated for a Direction Oscar makes you scream in irritation. And he makes sure every department of the movie is working in tandem with him. Be it the cinematography, the production design, and music, all look perfect for the movie, without grabbing any attention onto itself and helping in making it the most complete cinema watching experience lately.
Theo is played by a moustachioed Joaquin Phoenix, and the pain he brings to the role is incredible. Watch him spending his nights, talking to the phone and you will know what a great actor this man is. It's an even bigger atrocity that he was ignored for a Best Actor nod. Scarlett Johansson plays Samantha. And it is probably the most difficult role to play in the movies this year. How exactly would an AI OS talk? What kind of emotions would it feel, would it get hurt, what would it laugh like, how different it would sound than a normal girl, these are the questions she perfectly answers in the best possible way. It would have been a big step ahead to appreciate a unique performance like this. She is perfect. Even Amy Adams, who bagged a nomination for American Hustle, is better in 'her' than in AH.
I had already watched 'her' earlier, but watched it again this week. It only made me fall more deeply in love with the movie. It is the most important movie this year, the most daring movie in years, and probably will remain my favorite for years to come.
Do not miss it for anything.
My Rating: 5/5
PS: There are a couple of censored cuts in the movie, including one fairly important scene. But it doesn't take too much from the experience. Watch it in the theatre, even if you have already watched it once.