It's remarkable how an adaptation maintains such close fidelity with its source, even though there are quite a few variations made in the cinematic adaptation of the bard to better suit the premise and the time it's set in. The stage is set in Srinagar, 1995, in an era when insurgence was gaining a strong-hold in Kashmir, and the beautiful paradise was in pain. A Kashmiri doctor, much to his wife Ghazala's (Tabu's) displeasure, accommodates some militants in his home for treatment. The doctor suddenly disappears, leaving Ghazala 'half-widowed'. Haider, a poetry student, returns home to find his uncle Khurram (Kay Kay Menon) joyously dancing and giving way too much attention to his mother, as the latter chuckles to her brother-in-law's actions. In the torrential center of grief, anger, cluelessness and madness, he's the most sensitive subject in emotional conflict, and he's in this very state when a mysterious man enters his life to replace his disgust with rage, changing his life as well as his world for ever.
Vishal Bhardwaj wonderfully blends the black of politics with the grays of personal agony (there's no white in the entire story, jut slight shades of it.) The narrative is such that you would be siding with one person a moment, believing he's right, and in the next instant you're siding with someone else. Sheer genius.
Shahid Kapoor has delivered a sincere performance, a performance that'll become the high-point of his resume from now on. He breathes Shakespeare's complex protagonist (and one of the toughest known role in literature) in his many moods and avatars, and his intensity translates into brilliance onscreen. Tabu is remarkable in her performance as Ghazala, a character who's clinched by desire but is split by guilt. Kay Kay Menon has got the creamiest role in Khurram, a smooth-talking, opportunistic lawyer who loves to flaunt, and who wants to be pictured a success.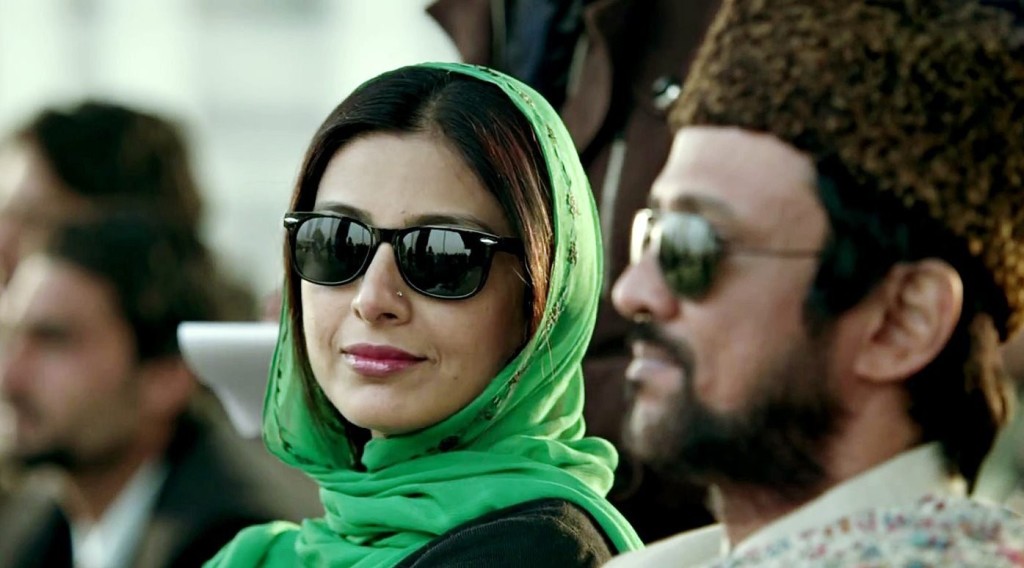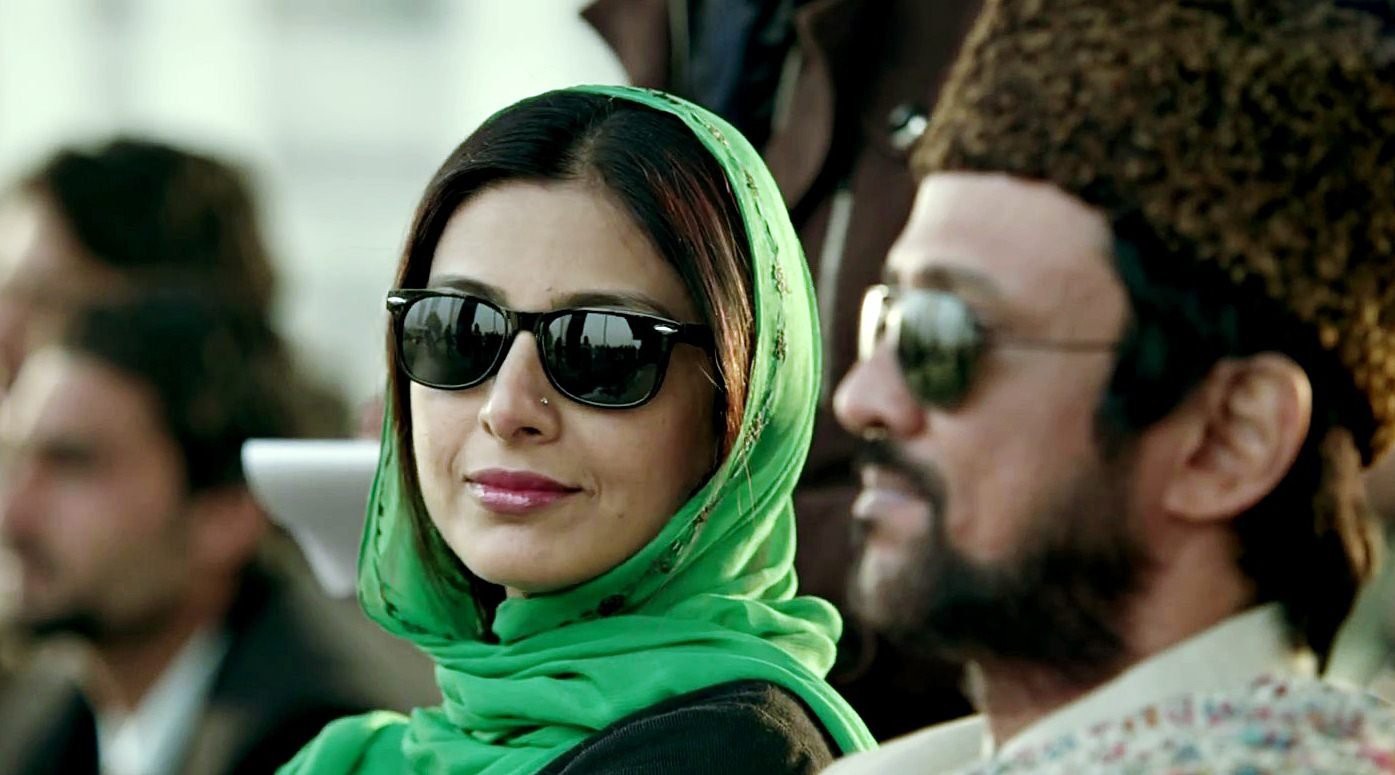 Irrfan Khan has a very important role in the film, and plays stimuli to a very clever twist. Giving out any more information regarding his character would be criminal. Kulbhushan Kharbanda has a good role too, and has some of the best lines in the film to voice. Shraddha Kapoor as Arshiya is convincing. Sumit Kaul and Rajat Bhagat as Salman Khan fans are the director's interpretation of the gimmicky courtiers in Hamlet, and these two crack a hilarious thunder amidst all the darkness.
The makers in the film do not romance Kashmir. They make love to it, abuse it, sometimes care for it as well but never sing in its praise. The authenticity is maintained in the good and in the bad. Pankaj Kumar's cinematography (earlier witnessed in Ship Of Theseus) ensures that this is how the locales are to be treated, and he does his job wonderfully well maintaining that texture throughout. Urdu finds itself in prominence again, and the language adds much more conviction, class and sobriety to the story. The songs are equally intense, Jhelum and Bismil being my personal favorites. Aao na at the graveyard is equally memorable.
Haider is one of the boldest film tackling personal identity. Written by Vishal Bhardwaj and Kashmiri journalist Basharrat Peer, the film's script should be lauded for the detailing – both character and location. It's one of the darkest, smartest, and the wittiest script in Bollywood's recent history, and the film is easily this year's best yet. The soulful music and the stunning visuals put together, that's an experience that'll refuse to leave you for a long time, the brilliance and the scope of the film haunting you much later still. One can only imagine Vishal Bhardwaj's satisfaction after having completed this magnum opus. I hope he's not too satisfied though, for after Haider his audience would not settle for anything less.
Overall rating: 5/5