Graphic India and Disney Channel India have announced production of a 52-episode animated series titled Astra Force slated for telecast in 2017. The series created by Graphic has Bollywood icon Amitabh Bachchan playing a substantial role. "In the same way that Japanese animation has captured the hearts of audiences worldwide, it is now India's time to create new heroes and animated shows to spark the imagination of all children across the world," stated the actor. Graphic India's Sharad Devarajan shall be producing this show with Jeevan J. Kang, senior VP creative at Graphic India, who is also supervising visual development, character design and art.
The series follows 8-year-old twins who accidentally rouse a mythical superhero from hibernation, hide him from their parents, teach him of their ways in Earth and join him in his quest to save the universe. Here's a sneak-peak as to what Amitabh Bachchan and the kids will look like in the series.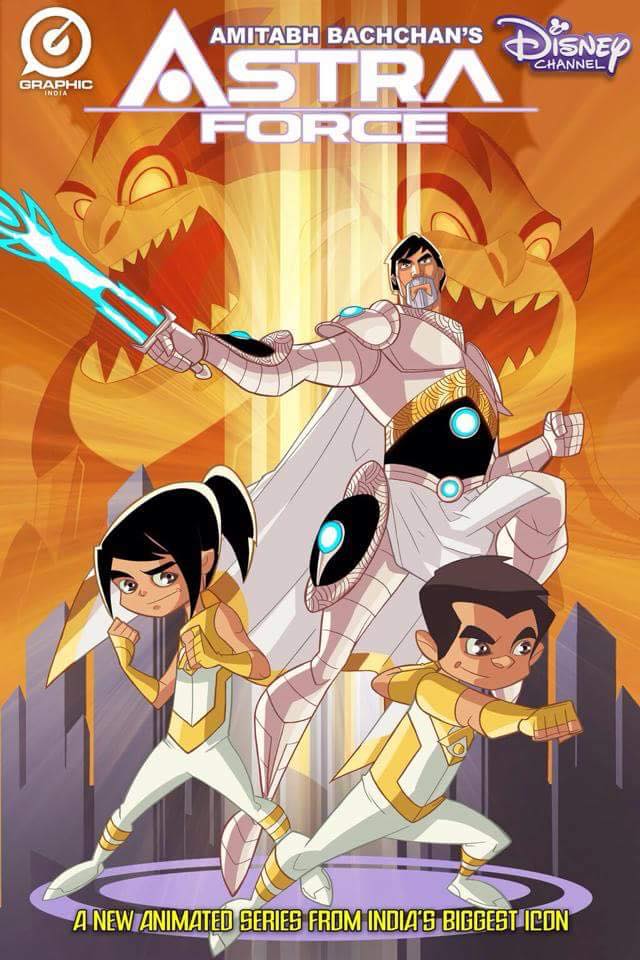 Bachchan's epic baritone has supported narratives of many Indian films, and he's even voiced earlier the character of Bhishma Pitamah in the animated feature film Mahabharat (2013) based on the Hindu mythological epic. Graphic India's earlier animated superhero Chakra : The Invincible was created with Stan Lee in the backdrop of Mumbai and was a fun comic.