One has to hand it out to Stephen King! 40 years into his career, and he's still not lost his experimental touch. He released his first non-supernatural thriller Mr. Mercedes only last year, and its sequel Finders Keepers is up for keep. King takes a few pages off his own personal life to create his protagonist John Rothstein, a genius yet reclusive author who gave the world an iconic character in Jimmy Gold, but who hasn't published any new book in decades. The author finds an obsessive fan in Morris Bellamy, who is extremely unhappy with how the Jimmy Gold series concluded, and when he discovers that the author still continues to write, he gathers a few of his friends to raid the author's place and to steal the manuscripts. Steal he does, along with the author's murder, but he's put in jail for an entirely different crime before he could reap any fortunes off the script. And here's where the story gets really interesting.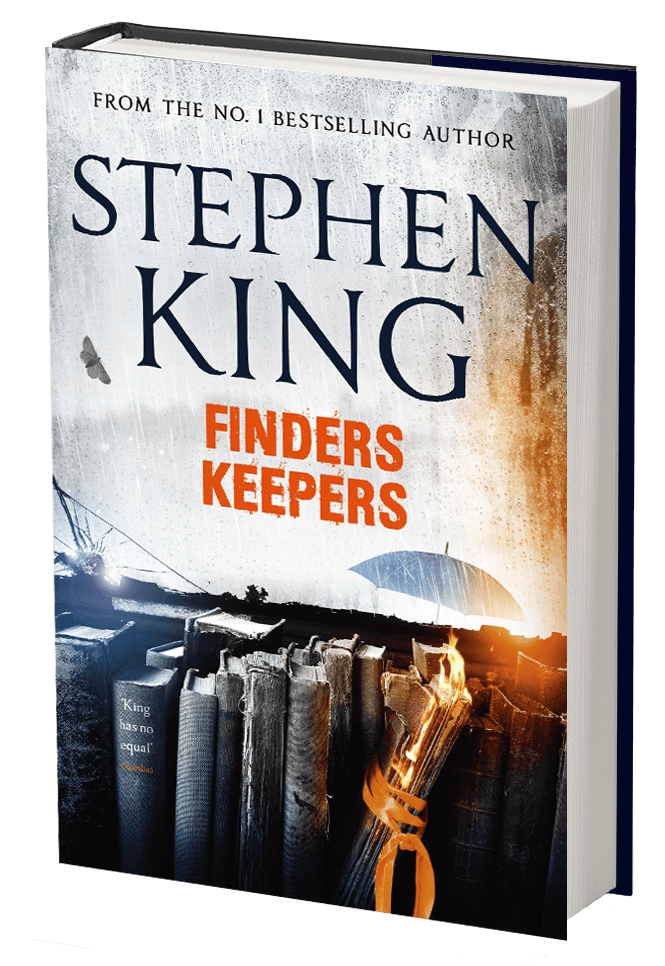 Jump thirty years ahead, when Mr Mercedes rams his car through a group of people, killing many of them including Tom Saubers. His young son Peter while playing finds a casket behind their house, and the casket housed a pile of cash and some beautiful moleskine notebooks. While the cash does help the family cope better, they run out of it soon and all Pete's left with is he notebooks. Now how can he sell those without inviting suspicion?
Finders Keepers is a cap tap to all book lovers, and shouts Stephen King more than Mr. Mercedes did. Maybe because the author brought back the absurdity in the story, an element he's so brilliantly associated with. Predictability rings a bell, but King makes sure the reader is more involved with the 'how' of the revelations, and not the revelations themselves. The story's timescale spans over three decades, and the elegant ordering makes the read so much easier.
The characters had brilliant build-ups, and the plot, though bereft of direct action, had loads of unnerving tension. I can't wait for this series to end (not that I want it to), and am eagerly looking forward to the last instalment in the Bill Hodges trilogy titled End Of Watch (earlier titled The Suicide Prince.)
Overall Rating : 4/5