This novel set in the mid 1950s talks about the story of 26 year old Jean Louise Finch who is visiting her old father after years of living in the New York city. If  you've read Harper Lee's previous best selling novel To Kill a Mockingbird, you will be able to revisit several of its iconic characters back in this novel. Go Set a Watchman brings us the story of this young woman who takes on the journey where she gets to know many disturbing facts about the people closest to her and her closely knit family. On returning home, many of Jean's childhood memories flood back to her and everything she believed in – her assumptions, her values are thrown into doubt. This bittersweet tale happens on the backdrop of the then rampant civil rights tensions as well as the big political turmoil.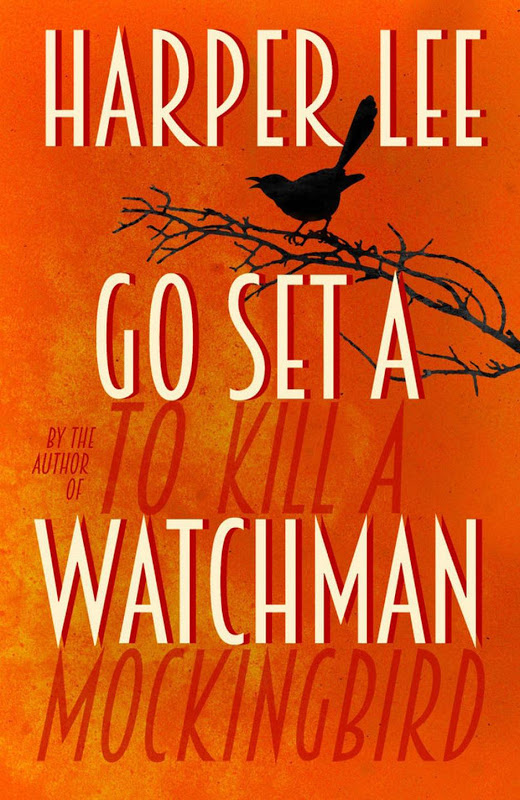 What the reader will love most about this novel is its balance of a variety of emotions – be it passion or humor or wisdom, and a right mix at that of all those feelings. The best part to top it is that, even though the novel is set in an era from more than sixty years back, it feels very relevant to our present times. In many ways, the book reminded me of the author's earlier masterpiece To Kill a Mockingbird. This is an essential companion to that book and it adds a lot of depth and meaning to its prequel at many levels. I mostly enjoyed the fact that some of my favorite literary characters were reuniting in this book, and reading of their ideals and thoughts years later definitely induced nostalgia. The two books are meant to be read together, for only then do the aligned perspectives make sense and the plot presents itself as rich and enjoyable. But as a standalone novel, I highly doubt I'd have enjoyed it the same as To Kill A Mockingbird (It was a whole different league altogether).
The author succeeds in transferring us to the specified time-zone. The background designed is beautiful. For the characters, as far as Atticus is concerned, I just could not imagine him as anyone else but Gregory Peck, and no matter how many years the plot has skipped since the TKAM story, his is the face that presents itself for his name. As for Scout, my best moments of her is when she's thinking back on her childhood, where she meets some of the primary characters of TKAM like Jem, Dill and Calpurnia, but who have been reduced to bit-roles in this book.
For all it's worth, Go Set A Watchman is a good companion to To Kill a Mockingbird, and definitely a worthwhile read.
Overall Rating : 3/5
You may purchase the book here.