Facebook on Thursday launched its updated design for Facebook Business Pages, where posts shall be seen in just one column. This streamlined look shall make it easier for people to "find the information they want, and give Page admins easy access to the tools they use most," stated their blog post. Starting later this week, all existing active Pages – including 30 million small business Pages – shall be decorated in the new design, giving the respective Page admins more control over the functionality of their pages. Page admins shall get a guided tour of the new design, and they may opt to switch to the new design immediately, which offers them more control over the page layout.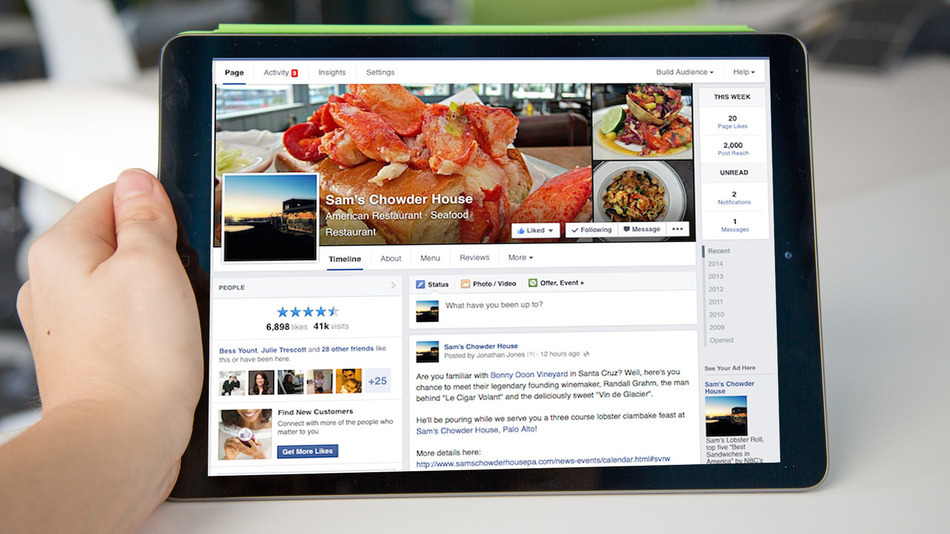 "Admins that want to update their Pages before switching to the new design can wait up to two weeks before making the switch. However, every Page will automatically switch to the updated design two weeks after the tour has been viewed," stated the post. They may adjust the placement of sections like Page activity, insights, and settings in top navigation menu and left-column menu. The Build-Audience menu lets admins manage their Ads manager account.
In the one-column design, posts shall appear pretty much in the same way as in News Feed, thus eliminating the confusion many people had while going through the multiple-column template. Facebook is striving to make these pages elegantly simple, and hopefully this redesign shall also result in more user-engagement.
Image : Mashable