US-based cinema and broadcast audio specialist Dolby Laboratories has collaborated with one of India's leading digital cinema integrator and technology provider Real Image Media Technologies to purchase and install a minimum of 50 Dolby Atmos cinema processors in the South Asian Region. Arvind Ranganathan, CEO, Real Image Media Technologies,stated in a statement- "Dolby has always been synonymous with great cinema sound, and Dolby Atmos is the most significant innovation in cinematic sound to date. It creates a virtual world of sound, creating a superior environment for viewing films on the big screen."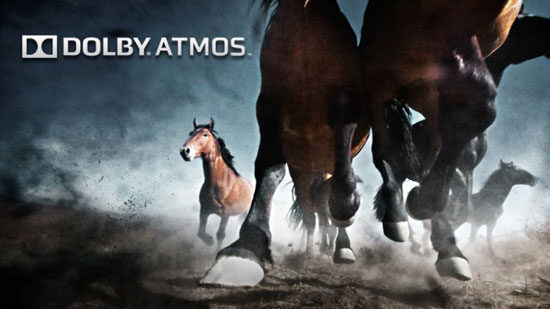 Real Image Media Technologies shall additionally be buying over 200 of Dolby's next-gen audio Processor CP850 units to be installed across leading cinema screens all over India in the coming two years. Michael Bergeron, Senior Vice President, Worldwide Sales and Field Operations, Dolby Laboratories stated that once these screens are installed, there'd be almost 100 Dolby Atmos screens in India alone, that too in a span of few months.
At present, there are eight Dolby Atmos cinema screens in the country, and the technology has been adopted by leading exhibitors including PVR Cinemas, SPI Cinemas, Inox Movies, Mayajaal and Prasads. In the coming months, six Tamil films shall be released in Dolby Atmos, the films being- Idharkuthane Aasaipattai Balakumara, Kayal, Maan karate, Idhu Kadhirvelanin Kadhal, Madhayaanai Kootam and Vanakkam Chennai.