When the flamboyant Princess of Wales, Diana toes the royal boundaries, all eyebrows are raised in amusement. With lots of 'OMGs' and startling syllables, the British take time to digest to realize and witness the last two years of private life of the fabulous and iconic Diana.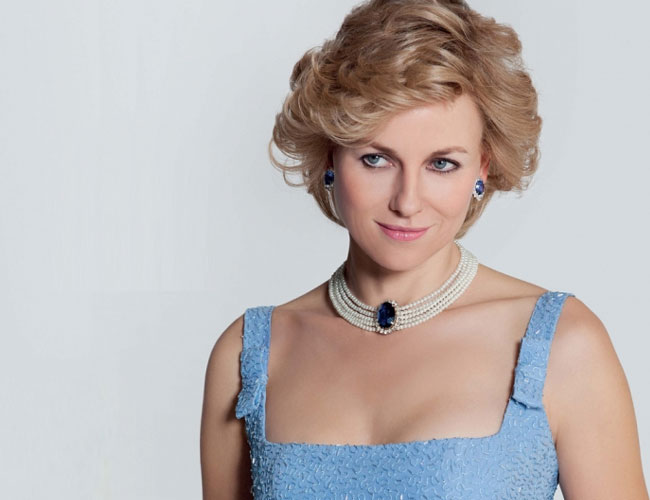 Exposing to us several facts, this movie traces the journey of the iconic Princess of Wales, Diana (Naomi Watts), who post her divorce to Prince Charles gave a tuppence to what the media and the folks of Britain thought about her. It witnesses the soft,emotional as well as the flamboyant and garish side of the Princess which leaves us full of awe. The movie begins with Diana on her last day of her chequered life and then the movie goes in flashback. Post her divorce , she is totally full of hurt and seen with ruffled feathers of her life. Nevertheless, she quickly moves on only to lose her heart to a charming Dr. Hasnat (Naveen Andrews) who she met in a hospital while visiting a friend. Initially, it was a simple attraction from her side but his simplicity and charm swept her off. They bonded over burgers and evaded the paparazzi skilfully and once again, Diana found herself laughing. Soon their relationship went to next level and She wanted to marry him but fate had trauma stored for her. The news of their steamy,clandestine affair spread like a wildfire and the people found about Dr. Hasnat's Pakistani roots. All the newspapers were flooded with her news.The film also throws light on racism he faced and thus, the problems begin to crop up. Her initial hunger for publicity and her media savvy image and then, indifference for people's view is quite a change brought on by her love.
The initial clips showing snippets of Diana's life are clumsily held, and the dialogues rendered are very poor. That's definitely not what Diana would mouth given her class and status. Her coy is totally missing. British-American superstar Naomi Watts does a commendable job. However, she fails to portray the magical and powerful aura that surrounded Diana. Diana's quest for true love is portrayed well, but the romantic repartee between the lovers is so over the top. We do get to see a smart and powerful side of an elegant Princess, but the harm's already done. While the film shows us bits of her affair with Dodi Fayad and her accident in his car. Lost star Naveen Andrews steps into Dr. Hasnat's shoes well and is endearing as a Jazz-loving Doc. Director Oliver Hirschbiegel does a decent job by taking us to a world in which a powerful, elegant and a beautiful royal stirred many hearts and ruled roost. Cinematography was good and the supporting characters filled in well.The screenplay, developed from Kate Snell's book Diana: Her last love, is good.
Though it is not a must watch, it is a good one timer if you want to revisit the royal era.
Overall Rating: 3/5