Dexati, a US-based mobile application and gaming company has launched a new game called 'Modi Run', where the Prime Ministerial candidate runs to win India. The game is now available in Google Play Store, and could be downloaded for free here. Modi Run is very much similar to Super Mario, where Narendra Modi has to run via all the states to gather maximum votes and win the elections to become the Prime Minister Of India. The game offers total entertainment, and has twelve gaming levels, each level named after a state- Gujarat (Modi's very own, is the first state), followed by Maharashtra, Uttarakhand, Rajasthan, Kerala, Karnataka, Andhra Pradesh, Bihar, Uttar Pradesh, Tamil Nadu, Assam and Madhya Pradesh.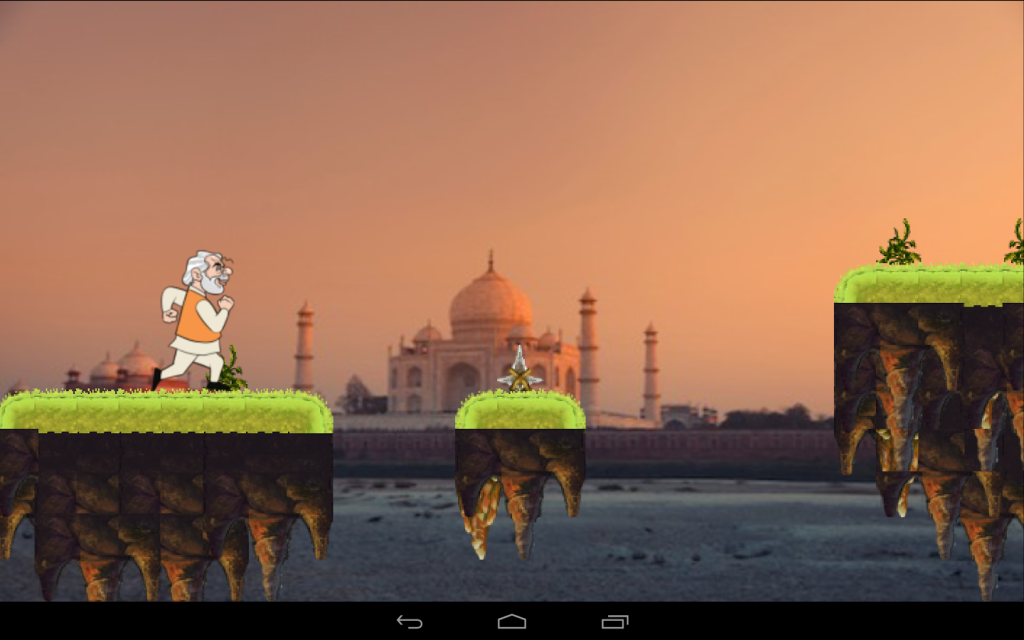 Modi has way too many obstacles to cross, and has to collect the diamond shaped votes while on run. While the first three levels are easy, the game gets tough at the Kerala and Karnataka level (too much inspired by real?). Each level sees a background priding historical monuments or symbols relevant to that state. The game is compatible with Android 2.2 or higher.
The makers of Modi Run have declared that in now way is this game endorsed by BJP or Modi. This game has been developed as a Parody of Indian Elections for the sole purpose of entertainment, and nothing else.
Recently a Narendra Modi inspired smartphone SmartNamo Saffron One was announced. The phone is now up for pre-order for Rs 18,000 at online e-commerce store Snapdeal.