One of the most successful clubs in the history of Indian football clubs, Mohun Bagan A.C., are now staring at the possibility of a two-year ban after the much-hyped Kolkata Derby between Mohun Bagan and rivals East Bengal turned ugly on Sunday at the Yuva Bharati Krirarangan in Kolkata.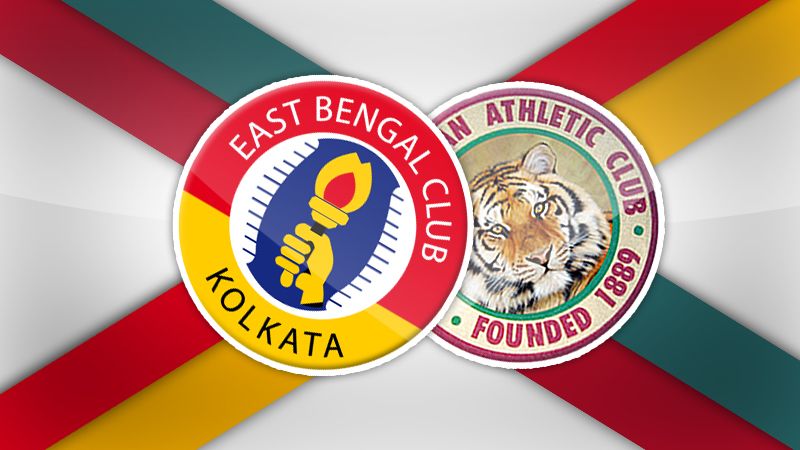 The atmosphere on the field became intense when Mohun Bagan's forward and skipper Odafe Onyeka Okolie was sent off the field by referee Vishnu Chauhan. This triggered a wave of frenzy into the crowd that also consisted of Mohun Bagan supporters. Stones were pelted, probably in the directed towards the referee, one of which hit Jersey no.19, midfielder Syed Nabi in the face. Nabi was seriously injured and hospitalized immediately as players of Mohun Bagan refused to play the second half and the match was called off.
According to the CEO of the I-League Sunando Dhar, Mohun Bagan could now face a disciplinary action for their refusal to play and were looking at a two-year ban from India's top division of football. He also said that the match commissioner had reminded the club of the consequences it could face as per Article 22 of the I-League before play was suspended.
Forty people including twenty policemen were injured in the clash between hooligans and policemen at the Yuva Bharati. It is said that the hooligans were equipped with sticks, stones and crackers the police were successful in controlling the situation before it got out of hand.