Tarla Dalal, the only Indian celebrity chef and food writer to have received a Padma Shree passed away earlier this morning. The news was first out on a micro-blogging site Twitter, and was later affirmed by Wikipedia as well. She succumbed to heart attack.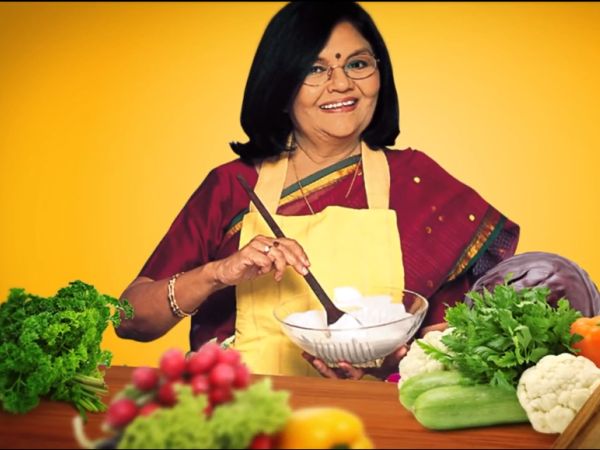 This is the message that was posted on Tarla Dalal's official Facebook Page-
We would like to thank all of you for your support and affection through the years of Mrs. Tarla Dalal's career. She is no more with us as she expired in the early hours of this morning. We thank her for all the happiness that her talent has given to us and our families.
Tarla's recipes, which were initiated to pamper her US-returned husband's platter, soon had the world going crazy over them. The ingredients of each and every recipe could be accessed from any local grocery store, and the dishes were easy to make. Not to forget out-of-the-world delicious. It's for sure that the lady who spread happiness in our lives with her talent shall continue to live in her recipes. May she rest in peace.