Canada, France and UK governments have expressed extreme caution and issued warning in the travel advice for woman visiting India for ricocheting number of rapes in India.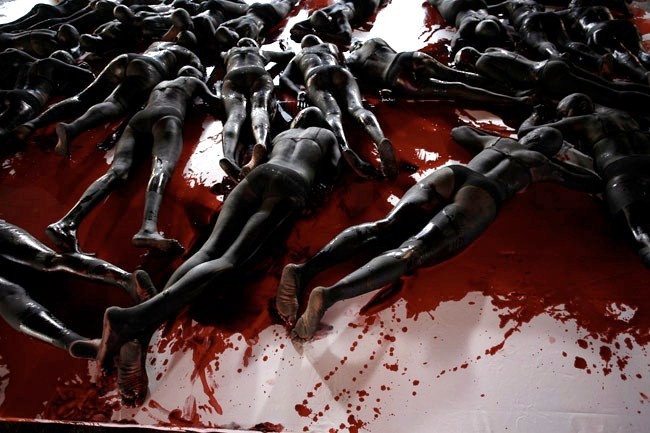 The French Government has specifically issued a warning for The National Capital Of India, New Delhi, that states, "The greatest caution is recommended, particularly in Paharganj, a popular area close to Connaught Place and New Delhi Railway Station, very popular with tourists for its cheap hotels," it said.
Information on the UK's Foreign Office website said: "Serious sexual attacks involving Polish, German and Danish women travelers have been reported so far in 2014. Women travelers should exercise caution when travelling in India even if they are travelling in a group."
The US, the top market for India, updated its travel advice last March to read: "Indian authorities report rape is one of the fastest growing crimes in India. Keep your hotel room number confidential and make sure hotel room doors have chains, deadlocks, and spy-holes."  The US State Department also explains on its website that for evidence of an assault to be submitted in a court case, Indian authorities require that the medical exam be completed at a government hospital, "Therefore, if a victim goes to a private hospital for treatment, the hospital will more than likely refer them to a government hospital for this aspect of the medical process."
These warnings were issued after last week's grotesque gang-rape of a Danish woman in New Delhi.
Going by the statistics for tourist travel, for the people of The US, France and UK, India is one top destinations for a holiday. The issued advisories and warnings is surely going to hamper India's brand image as a popular tourist destination. Already, the number of tourists from Germany has dropped by a huge margin!
Its been just more than an year after the 'Nirbhaya' incident but the Government Of India seems to have forgotten about it. All the protests and marches now seem as if they were just for the history books. The point is not to catch the sex offenders after the rape, its all about preventing it from happening. This requires unforgiving and stricter laws against the sex offenders but such laws such measures are no where to be seen in India today.