With the many ill effects that tag along with a SIM card equipped mobile phone- radiation being the sole reason- Bharat Sanchar Nigam Limited's (BSNL's) Fixed Wireless Phone (FWP) with cellular slot is one healthy alternative shout for the masses. This GSM-based FWP fills the bridge between mobile phones and a mobile phone, and was developed considering the diminishing count of new landline-connection subscribers, while the numbers rose for people who wanted to surrender their landlines.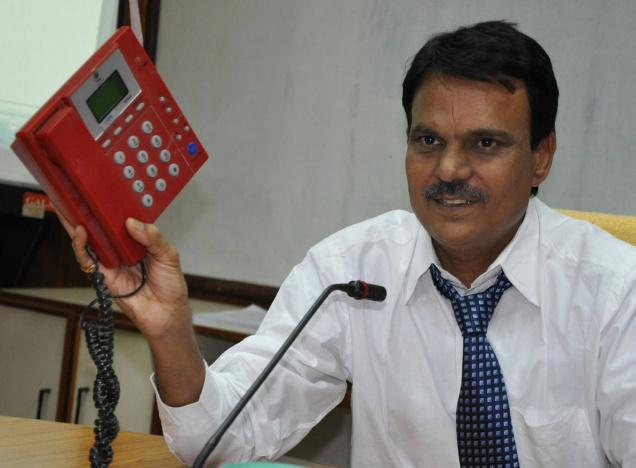 With FWP, a person can convert his existing mobile phone number to a FWL phone and relish all the benefits associated with mobile tariff plans, and more importantly, talk his heart out without inviting the ill-effects of radiation, stated M. Ravi Babu, General Manager of BSNL's Tirupati Telecom District in a press conference. For a decent price of Rs. 1,000/-, this product offers free talk-time of 125 minutes each month, which in other terms implies that the handset could be owned in ten months. Also, the 'greater' weight of the phone won't pose an issue, as a major section of people are now accustomed to carrying tablets.
Following constant dislocation of services due to underground cable snaps, which have become more frequent following the widening of roads, drains, etc., BSNL's initiative of wireless mobility is sure to go down well with the users. And man, don't forget the balls. Benefits aplenty, eh?