Author: Vasant Dave [highlight]Overall Rating: 3/5[/highlight][divider]
Penning down a historical fiction needs research. And a lot of it at that. That's where this novel 'Trade Winds To Meluhha' has potential, because the author Vasant Dave has backed up his fiction with such strong archaeological analysis that makes you sit down and gulp in the contents with utmost attention.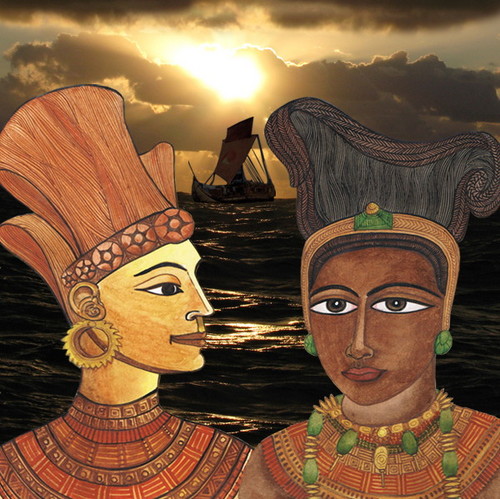 The story is carved around 3rd millennium BC, and is about a young Sumeru named Samasin who sweats as a stable boy for the affluent Nergal, and one fine day stands audience to a murder of a tradesman. Before breathing out his last breath, the tradesman hands over a fish hook and names 'Siwa Saqra'. Samasin finds himself falsely convicted of murder, but manages to escape the same. And once escaped begins his quest for Siwa Saqra, a quest that finds itself plump with adventure and romance, with a greater message reserved for the end.
The book should've been released in parts, that's what I felt after rushing through a few potential chapters that failed to tickle my emotions even a wee bit, like the portions of romance. Maybe because history was give priority over fiction. Even the slogging pace of the book at certain points works against it (and the gloomy cover design needs a facelift). But for the extensive research infused in the fictional tale and the beautiful description of the characters, I'd give this book a thumbs up.
UPDATE: The cover design does get a facelift, and the new colorful rendition is really pleasing. Here-