When most filmmakers are considering unexplored themes and storylines to make a film of, Anurag Kashyap, the bold and creative god of alternative cinema, decides to go full gas on commercial mainstream. One would assume he'll turn mainstream on its head and deliver the greatest summer gangsta film Bollywood has ever seen, but he rather decides to go back in time and churn out a retro-blockbuster that screams cliche. Cliché, yes, but Kashyap's most spectacularly styled film ever. Set in a time when Bombay was brimming with flair and power and nurtured many prospective dreams, this movie starts on a very promising note, but halfway through the film and the tempo totally drops, and what remains drags on through the second half.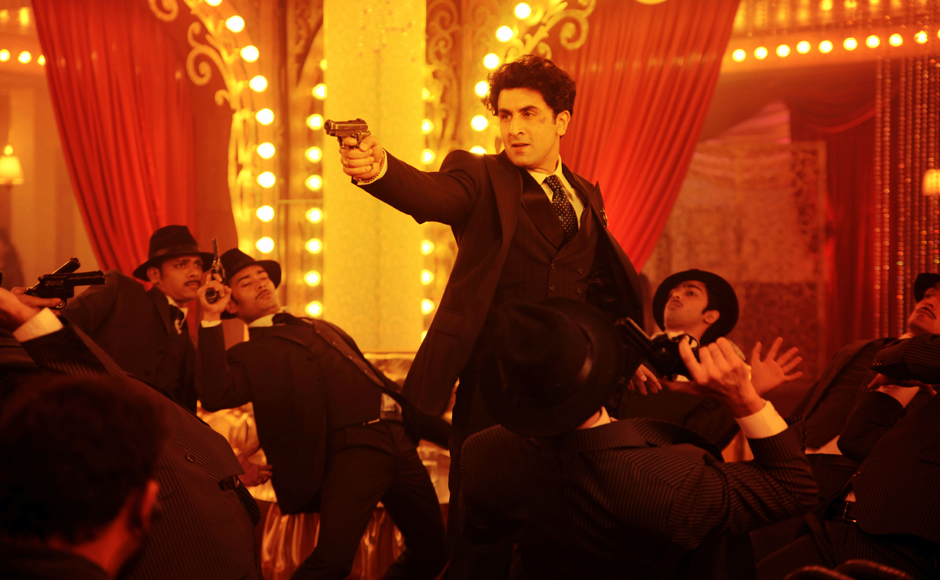 It's the late 60s, and Bollywood 'superstars' had made their mark then and had a whole generation copying their styles and mannerisms. Johny Balraj (Ranbir Kapoor) belongs to that generation, but he's more attracted to a particular personality from the 30s and 40s – that of James Cagney from The Roaring Twenties, who was a 'big shot' in the film and who Johny wishes to mirror, even if it implies dying young. As ambitious creatures evolve by making up to the powerful, street-fighter Balraj joins forces with Khambatta (Karan Johar) to gain leverage in society and to bring down the latter's competitor. Love in the form of Jazz-singer Rosie (Anushka Sharma) is Balraj's other obsession, who works in the very pub Balraj manages for Khambatta.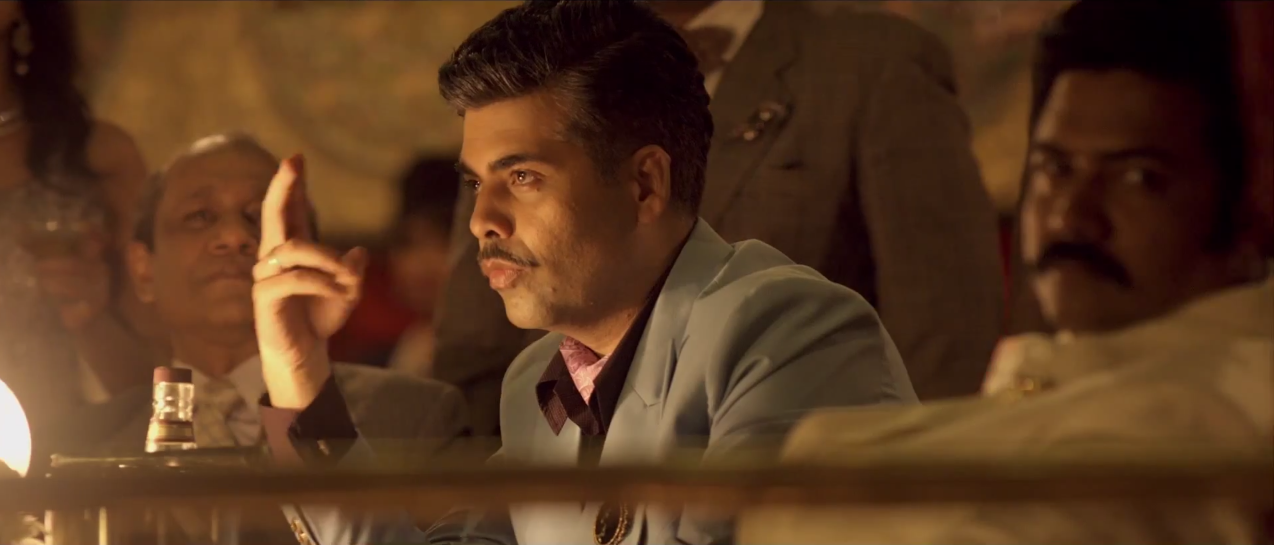 Ranbir Kapoor delivers his character's flamboyance smartly, while his menacing looks do the rest. My favorite performer from the film is Satyadeep Misra as Balraj's friend Chimman, who delivers a master stroke. This guy owns every frame he's featured in, and speaks volumes with just a stare. Anushka is pretty good too, and her romantic equation with Ranbir will linger for a long time to come. Kay Kay Menon as the police detective is very good, and how I wish he had more screen presence. Karan Johar is the weakest link in the acting department (if you ignore the moustached Vivaan Shah). He does deliver brilliantly in parts (that giggle he pulls of in the movie's best moment – brilliant!), but his character demanded so much more. There was a time when I really wished that his powerful role had been swapped with Kay Kay's. That would've been something now.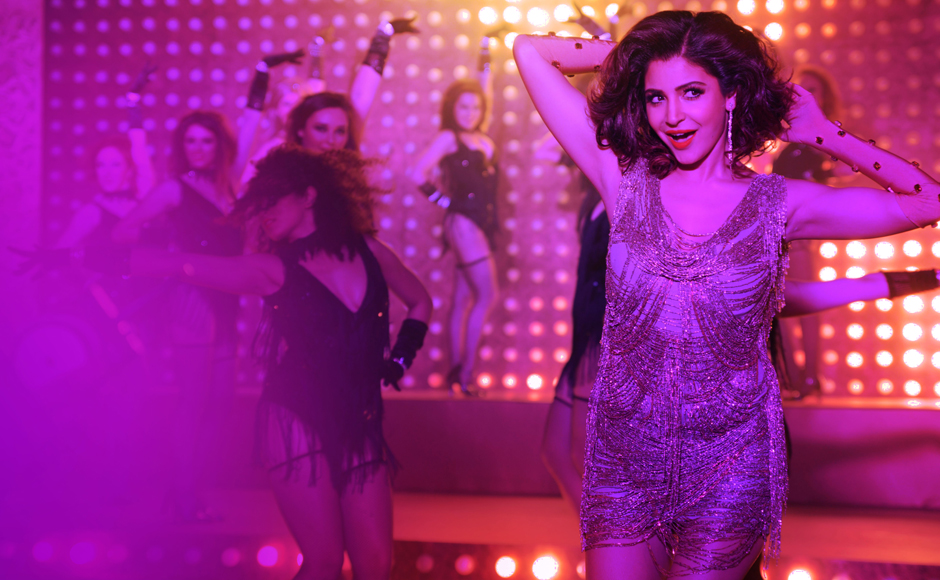 Amit Trivedi's soundtrack stitch the narrative quite well. It's Dhadaam Dhadaam actually makes time stop and brings out the truest of emotion – both in the film and the viewer, and is undoubtedly the best song in the film.
Production design is simply stunning. You can clearly see on-screen where the producers' money was invested – in recreating a bygone era, sans the accuracy (which seriously wasn't all that important, so could be excused). Kashyap, who has made almost all his films on a tight budget, has gone a little too lavish on the expenditure here, and it's totally worth it. Even with Thelma Schoonmaker on the editing table, the story elements seem all muddled up. The dialogues are average (a first ever in an Anurag Kashyap film) and lack humor.
Technically, the film is brilliant, no two ways about that. Storyline is where it isn't. Predictability plays in at every other major point, and only while in your mind what goes is – "This is Anurag Kashyap, surely he'll do something different." – you are left disappointed because he does simply what the others have already done. The element of surprise is totally thrown out of the door. And the disappointment is on the higher side owing to the amount of potential each individual involved in making the film is associated with.
The American gangster films, from which Bombay Velvet is richly inspired, did not acknowledge complex characters. Rather they had this hard-hitting narrative style and smart dialogues which makes them watchable still. And the characters had a motive or meaning to do what they do. Kashyap's film lack these elements, stopping it from being a masterpiece it so well could've been. But it is definitely the blockbuster he intended it to be.
Overall Rating : 3/5