Eid receives the festive stamp from Salman Khan, and the screens a stampede from his fans, as the newly released Bajrangi Bhaijaan follows the fixed bhai-blockbuster template defying all logic, and is uncompromising in the display of a huge-heart, apparently one in which the Monkey Lord himself resides. Thus far all the expectations have been met.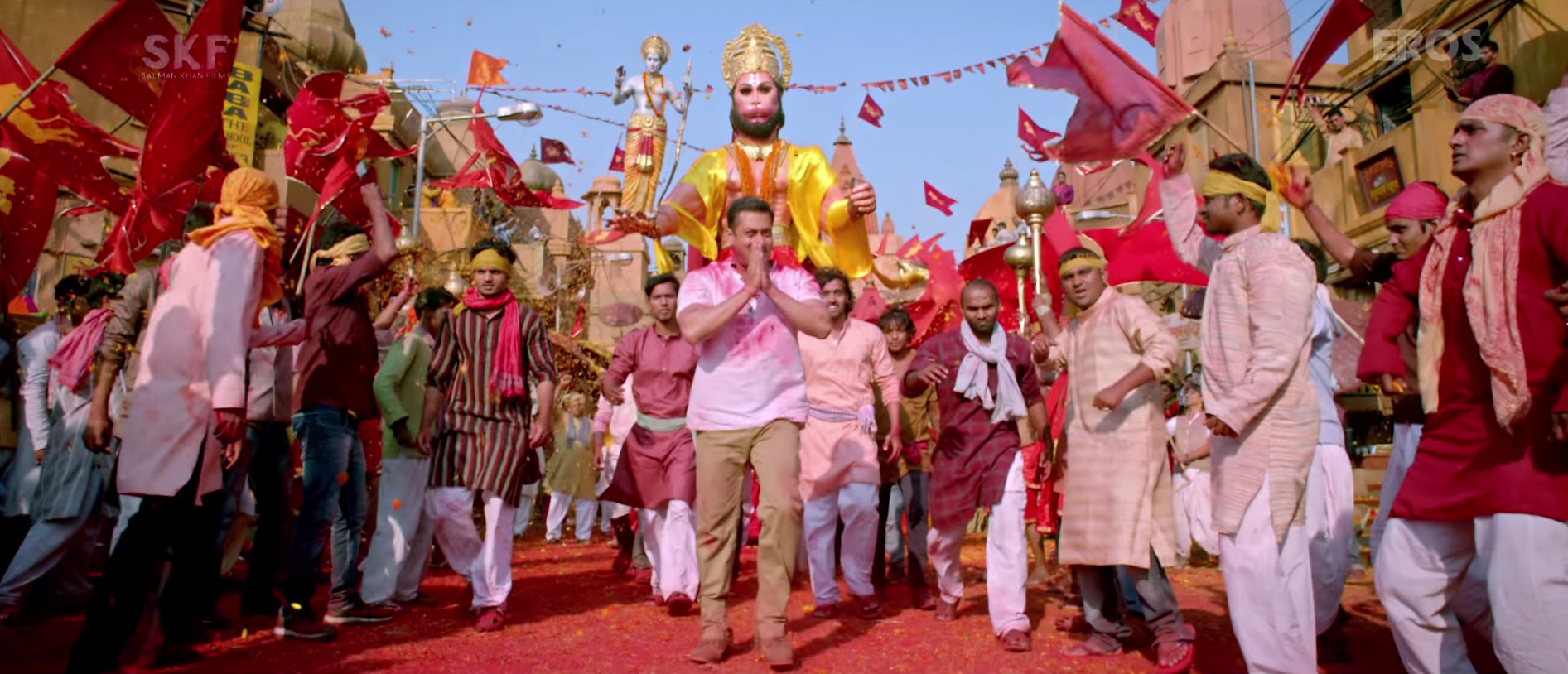 The movie starts from the beautifully captured Kashmir (in Pakistan), where a pregnant lady watching cricket cheers Shahid Afridi's long ones, and publicly declares that her to-be-born shall be named after her favorite cricketer. A few years down the line we have on-board the Delhi-Lahore Samjhauta Express the same woman with her mute daughter, Shahida (Harshaali Malhotra). On their way back from India, the little girl is lost, and is then discovered by Pavan Kumar Chaturvedi aka Bajrangi (Salman), a peace-loving Hanuman devotee, who upon discovering that the girl is from Pakistan resolves to reunite her with her family on the other side of the border. Bajrangi crossing borders – rings a bell? Maybe. But cross he does, and what follows in this pursuit is heavy drama, and the standard 'unite and prosper' preaches.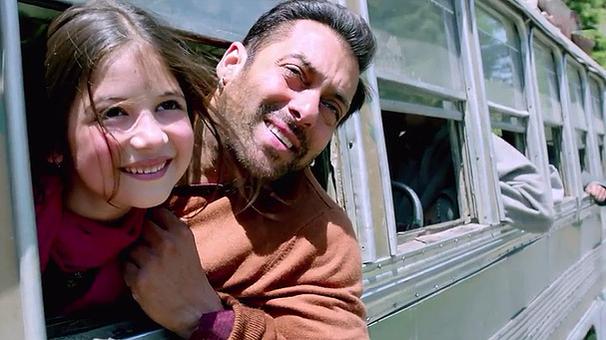 Nawazuddin as Chand Nawab is brilliant! He's a struggling freelance reporter (inspired by the real journalist Chand Nawab who shot to fame with the below added viral video), and a big time opportunist. When he learns of the 'Indian spy' with a little girl in Pakistan, he follows them for a juicy scoop, but soon assists Bajrangi in his sincere quest. He shines equally, if not more, in every frame shared with bhai.
The first half of the film is mere drag, and the prolonged length fails to solve any specific purpose. The movie kicks steam in the second half, which would've been more memorable save the horrendously exaggerated climax. Fans may very well crowd the screens for a Salman Khan film, but after nearly three hours it's Nawaz and Harshaali who score the maximum claps and whistles. Nawazuddin proves he can be massy, and Harshaali is a delight to watch. Kareena Kapoor Khan is but an accessory to the plot, and has very little screen presence. Om Puri, Sharat Saxena and Adnan Sami offer good support.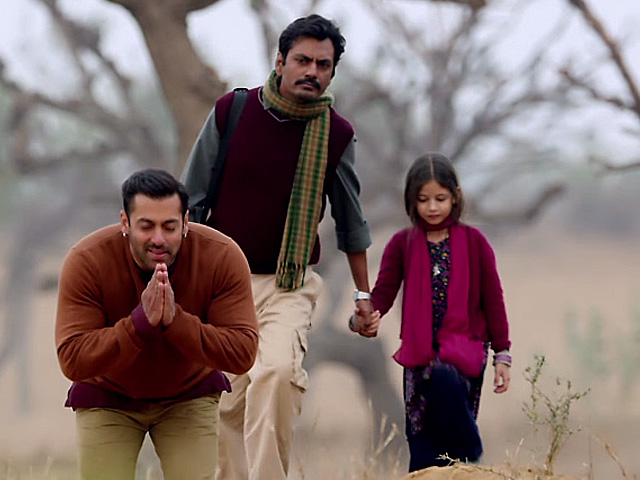 The dialogues are cliche-ridden. Cricket and cricketers find their place in the India-Pakistan argument, with people fighting over proving Sachin's superiority over Shahid Afridi, and vice versa (recently witnessed in Filmistaan, which handled it quite well). There's no heavy-duty prose on secularism, just a few humor-laden lines which convey the message. Action sequences are less compared to Salman's recent releases. Pritam's music is sure to hit top charts this year, but the number of songs could've been less. Kabir Khan's direction is good.
Following Salman's journey from Bajrangi to Bhaijaan, what really stays with you is the sweetness of the little girl's companionship. And that alone makes this film worth it.
Overall Rating : 3/5