What if the asteroid that hit earth and annihilated the entire species of Dinosaurs, had just skipped its target ?
That's the creative possibility that the writers at Pixar have based their next animated feature film on. 'The Good Dinosaur' tells a story of a few moments of kindness and love that could have changed the course of entire human history. What if, is such a powerful question that makes you think deep about things that could have been different . One different turn in life and the chain reaction leads to a different reality altogether.What if one act of kindness by a human would have earned love of dinosaurs?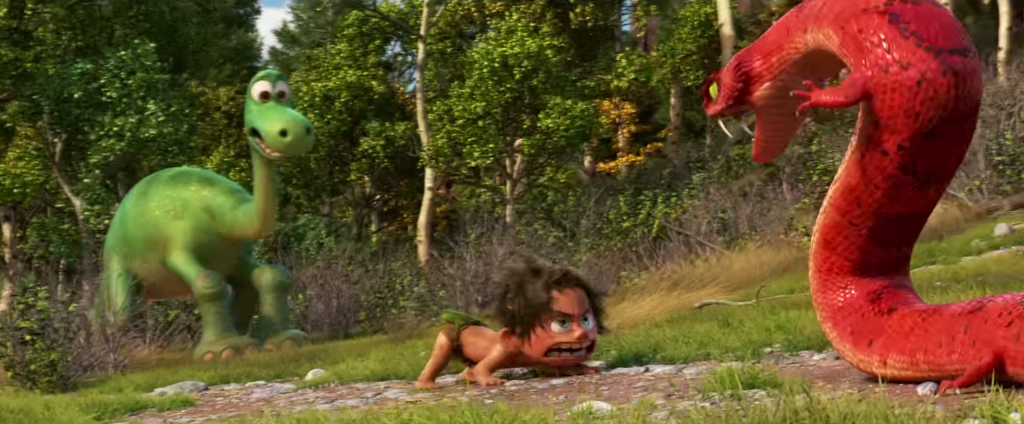 Writers at Pixar are masters at emotional story telling and their next project after the immensely satisfying 'Inside Out' , is no different.It feels like a rich emotional roller coaster ride, which encapsulates, probably the first friendship between man and beast.
Directed by Peter Sohn, 'The Good Dinosaur' is slated for a Thanksgiving release. Watch the first trailer of the sweet dino film and let us know your opinion about it in the comments below.