Amazon Kindle, a revolutionary product by e-commerce giant Amazon, which completely changed the old means of book reading, is now ready with a new upgrade called as Amazon Kindle Voyage. The new offering from Amazon is said to have many improvements over its predecessors which includes a thinner and lighter body. Priced at Rs. 16499, Kindle Voyage will come with a built in Wi-Fi also a 3G variant is made available which will cost Rs. 20499.
When it comes to an e-book reader, display quality plays a vital role it, of which Amazon seems to have taken care. Amazon Kindle Voyage comes with a 6 inch display with Carta e-paper technology and adaptive front light which adjusts its brightness according to the surroundings. To eliminate screen glare, it fits a magnesium black and glass front which uses micro-etching. Kindle Voyage has a high-resolution display with a density of 300ppi, which is twice as many pixels as Kindle Paperwhite. The display is said to deliver crisp text which will read similar as on the printed page.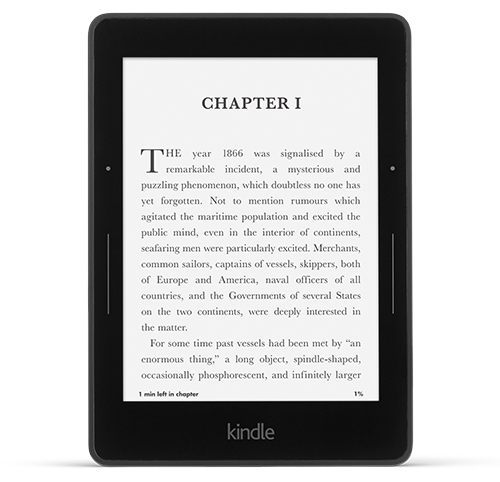 Talking about the physical dimensions, Kindle Voyage measures 162 mm x 115 mm x 7.6 mm which is just 7.6 mm thin and the company claims it to be the slimmest e-book reader yet. The new offering has gone more user reactive this time. It fits a new Page Press sensors which allow a user to turn pages without lifting his fingers. For storage, it comes with a capacity of 4GB which is enough to store more than a thousand books.
Amazon Kindle Voyage fits a battery which gets fully charge in approximately 3 hours from a computer via USB cable. As per the company claims, a single charge will last up to six weeks, based on a half hour of reading per day with wireless off and the light setting at 10. Battery life will also vary based on light setting and wireless usage.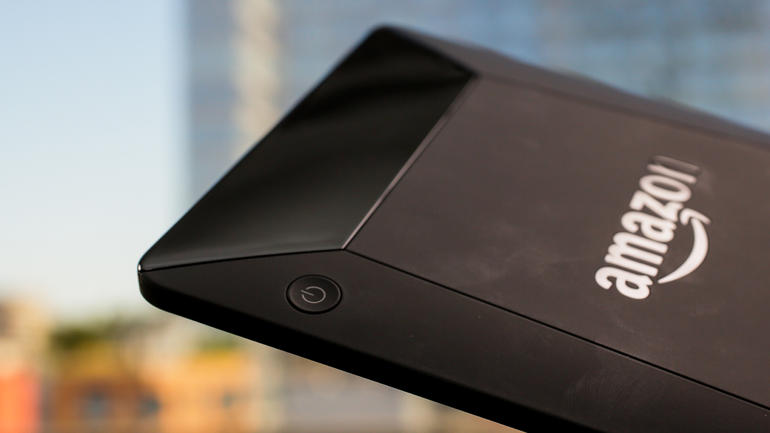 The new offering will support public and private Wi-Fi networks or hotspots that use the 802.11 b/g/n standards with support for WEP, WPA and WPA2 security, using password authentication or Wi-Fi Protected Setup (WPS). While the 3G version enables user to browse the kindle store and download books without needing to connect to Wi-Fi.