Acompli has released its 'nearly' perfect email app for iPhone. The app has created a lot of buzz since it has successfully tackled the most common (or annoying) smartphone email problems. Features of the app include faster email and file search, integrated calendar and an organized contact list. As of now it supports Microsoft Exchange, Office 365 and Google Apps & Gmail.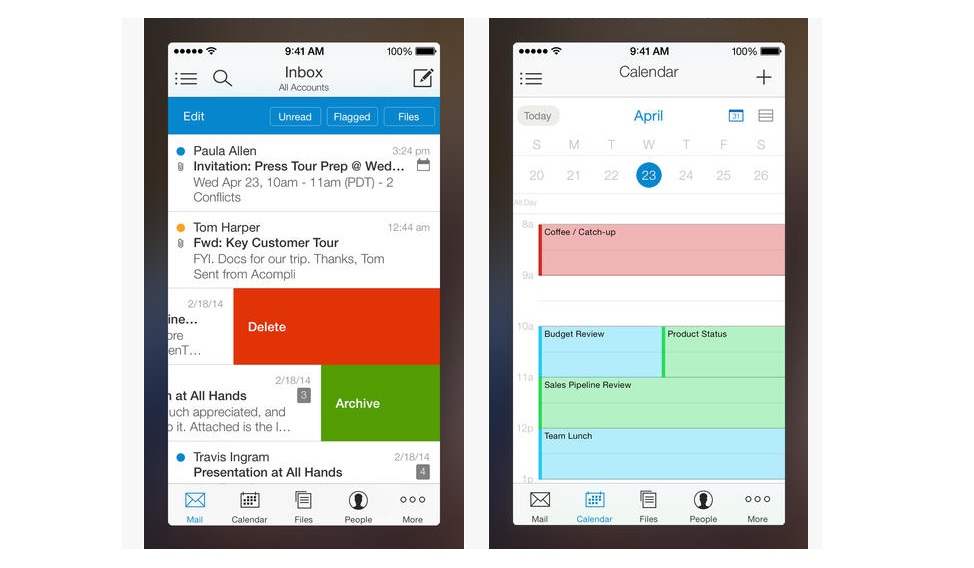 Faster Search
Acompli guesses what you're looking for from the keywords typed and gives you a list of related searches also highlighted for easy scanning. As you start typing the predictive search starts suggesting what it thinks you're looking for. It also uses filters to help you narrow your search down to images or documents.
Calendar Integrated with Email
Navigating between emails and calendar was the most painful. Acompli brings calendar integrated with email. The quick launch button for calendar can be found at the bottom of the app. Not just this but you'll also find another calendar button while you're composing an email. Meetings can be scheduled and details such as location and time linked easily.
Smarter Contact List
Based on a user's email patterns the app builds a contact list and ranks people according to the frequency of communication and of course greater the frequency higher the rank.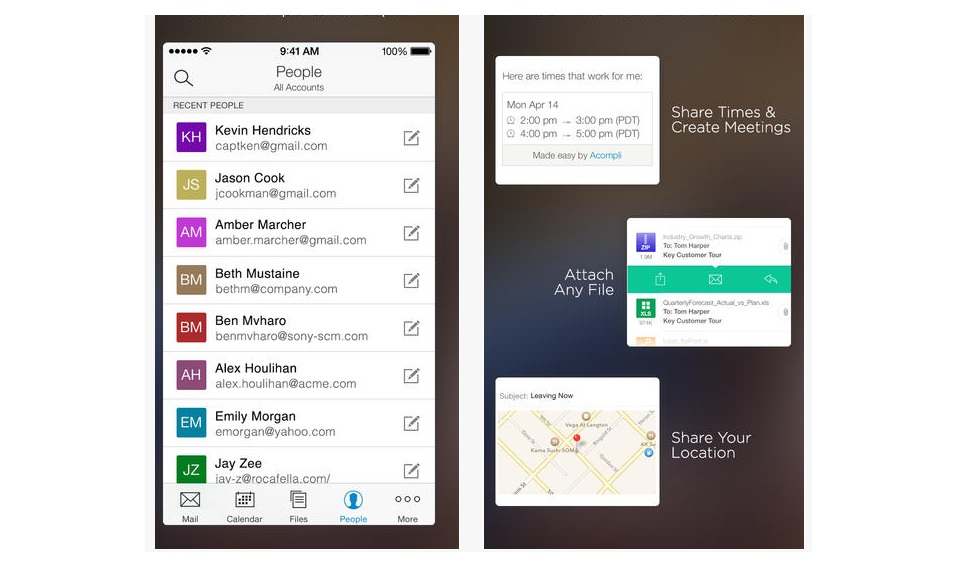 Easy and Quick File Finder
Acompli finds and attaches files quickly and with ease. So you need not download large sized files to your iPhone to be able to send them. All you have to do is just browse through the list of email attachments you've received so far and locate the intended file.
The interface is quite attractive and convenient. The 4.5-starred 18.1MB app is available on App Store for free. It demands iOS 7.0 or higher and is compatible with iPhone, iPad and iPod touch. It has also been optimized for iPhone 5.