Czech auto giant Skoda Auto, on Tuesday, took the veils off of its new Octavia. The Sedan will kiss the asphalt in India towards the end of October, it is expected. According to reports, the new Skoda will be made available with three engine variants. Earlier in August the auto manufacturer had introduced Octavia vRS.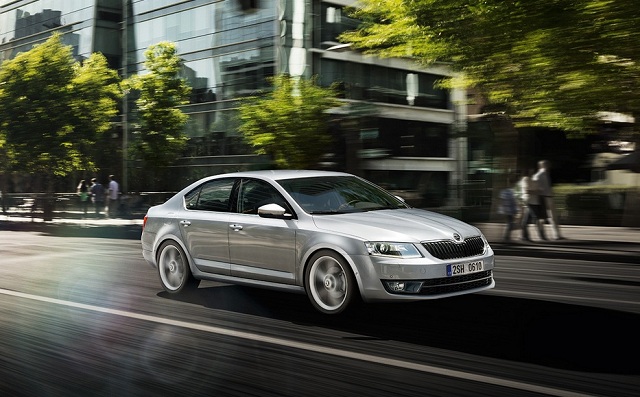 The Three engine options are- a 1.4 litre TSi engine that generates a maximum power of 140BHP and peak torque of 250Nm and mated to a 6-speed manual gearbox, a 1.8 litre TSi engine that produces maximum power of 177BHP and peak torque of 250Nm and mated to a 7-speed DSG gearbox and a 2.0 litre TDi engine that generates 150BHP and maximum torque of 320Nm and mated to a 6-speed DSG transmission.
The New Skoda Octavia has a lot to offer and will meet the needs of its Indian customers at affordable prices says Werner Eichhorn, Board Member, Sales and Marketing at Skoda Auto. Not much has been revealed on price front though pundits predict that the price tag attached to the sedan could feature a figure anywhere between Rs.11 Lacs and Rs.17 Lacs.
Talking of looks, though face-lifted, it will be the classic Octavia without a doubt. Features would be those that one could expect in a modern day sedan- smart and advanced. Airbags (either four or six), alloy wheels, parking sensors both front and rear, anti-lock braking system (ABS), bi-xenon headlights, lights fitted in bumpers for assistance during fog, USB , Bluetooth among others.