For the V6 version of the 2013 Range Rover, the Land Rover guys have married off the heavy SUV to an efficient yet powerful engine, that handles the combined weight of the SUV and its occupants without sucking up lots of fuel. Yes, the luxury SUV boasts a the 3.0-litre TDV6 engine that's linked to an 8-speed ZF automatic gearbox to provide 258PS power @4000 rpm, and a torque of 600Nm @2000 rpm.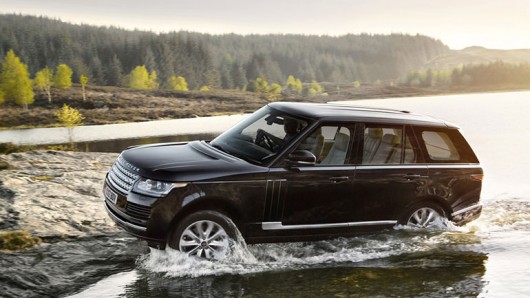 The span of 0-100 km/h is reached within 7.9 seconds, and while the company claims that the 3.0L TDV6 Range Rover is lighter by 200kgs as compared to the 4.4L V8-mounted version, it has a smaller fuel tank (tank capacity 85 Liters, while the V8-version has a tank capacity of 105 Liters). The Range Rover shall be made available in two trim levels- HSE and Vogue.
The price of the 2013 Range Rover 3.0L TDV6 for India is yet to be announced. Keep watching this space for more.
Update: The Indian price for the SUV is INR 1.44 Crores.