Unlike many, I am not a fan of motivational or self-help books, but since having read all of Ashwin Sanghi's book and loved them, I thought I needed to give this one a go too. It is Mr. Sanghi's first time after all to leave his forte and foray into the world of non-fiction. The first thing that struck me only a few pages into the book was that this isn't just other 'Gyaan-Sharing' book. It follows an interesting anecdotal style and keeps the reader hooked with its friendly easy-to-understand language. The theme of the book as the title suggests revolves around 'luck'. One of the most frequently asked questions in this age and day is "How to be lucky?" For a generation that thinks (or has been made to think) that the grass is always greener on the other side, this book talks about how 'being lucky' is something that you can attract to yourself. That's right, the book will tell you that you can work hard to be called lucky, but in a really sensible and interesting kind of way.
If 'learn by example' is a motto you follow, you will find the numerous examples listed on every page of the book endearing and useful. What better than a real-life example to support your statements, eh? Talking of statements, there are several The examples that he has given on almost every page are so inspirational that you'll want to cut each of sharp one liners throughout the book that will be left lingering in your mind long after you have shut the book's last page. If you are a diary-keeping person, chances are that you will note some of them down while reading the book.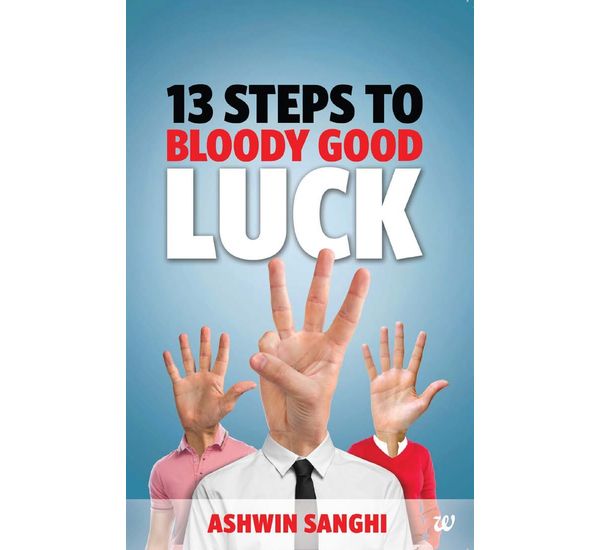 Some people might feel it odd that the author has equated luck with success when the two terms and the two experiences can be kept mutually exclusive. But if you are the one to read between the lines and make the most out of what is presented to you, the book really does pack a lot of important messages and inspiration thoughts that might get an already charged up person to work harder to achieve his/her goals.
A lot many of us think that the other person is super lucky and that's how he or she got to the top or is tasting such huge success (sometimes so early in life). With that thought at the back of their minds, these people loose heart after meeting with failure. By reading a book such as this one, you can introspect and find out what it is exactly that's going wrong and once you identify that you can work hard to correct the mistakes and try again and again and again, till success becomes a habit.
I like the fact that the book is a quick read. Ideal as a travel companion or over a lonely weekend, the book can be completed from start to finish in a matter of a day or two. The language as mentioned earlier is easy and you can give it to anyone from a teenager to a 60s guy to read it and they might find some great stories in it.
Overall Rating: 3.5/5
You may purchase this book from Flipkart here :