XOLO Q1000 Opus has been officially confirmed. The device will have Broadcom's BCM23550 (Java) chipset within. The Smartphone maker announced its association with Broadcom Corporation today and informed that the Q1000 Opus will be made available by the end of this month. According to a release issued by the company XOLO's new smartphone leverages Broadcom's BCM4334 connectivity combo chip and BCM4752 multi-constellation GNSS location chip to deliver a high performance and feature-rich experience at an attractive price.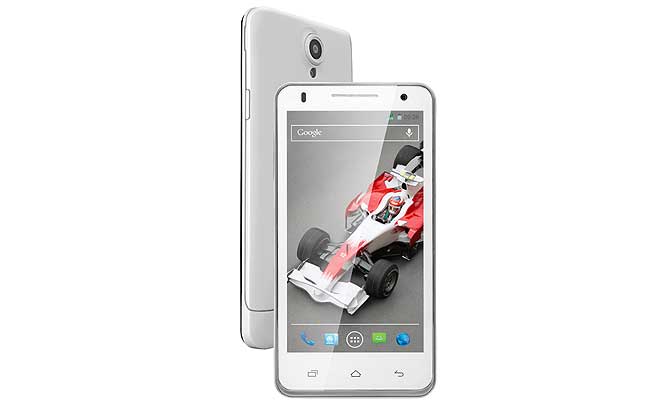 XOLO's latest offering will be driven by a 1.2GHz Quad-Core ARM Cortex A7 processor. The Smartphone will sport dual HD display support with 720p LCD and external HD panel via Wi-Fi Miracast-capable displays. List of connectivity options includes WLAN, GPS/GLONASS, MEM's and Cell ID for the best indoor/ outdoor location.
Speaking on the launch of XOLO Q1000 Opus, Sunil Raina, Business Head, XOLO said- "XOLO has differentiated itself on delivering performance driven smartphone experience to its users. This tie up with Broadcom Corporation is another big step in the same direction. Our upcoming product – XOLO Q1000 Opus will deliver high-end multimedia experience and GPS/GLONASS search location technology on a large 5 inch screen at an attractive price point."
Rafael Sotomayor, Broadcom Vice President, Mobile Platform said- "Driving affordability is the key to tapping into the explosive demand for smartphones in India. Our complete smartphone platform offers a turnkey solution that allows OEMs to expedite production of full-featured, high-performance Android smartphones while significantly lowering development costs."
Not much has been revealed on the price front. Also further details will be known later. Keep visiting Indian Nerve to know more about XOLO Q1000 Opus.