A month ago, one of the most dire WWE seasons anticlimaxed into one of the dullest Wrestlemania's in memory. However, here we are only four weeks later, and WWE must be commended for having built well towards the first pay-per-view of the wrestling new year, this Sunday's Payback. Every match at the event has the potential to be a good one, and there are some interesting story threads poking into the air as well. Here are my predictions for the card:
1. DOLPH ZIGGLER v. BARON CORBIN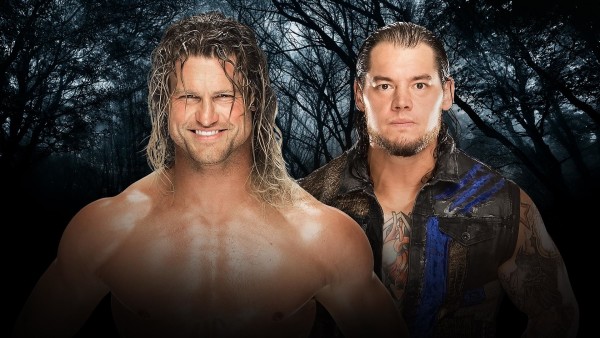 Baron Corbin sprung quite a surprise at Wrestlemania by winning the Andre the Giant Memorial Battle Royal. On the other hand, Dolph Ziggler's career has been mournful since that phenomenal outing at Survivor Series in 2014. Corbin' stock is certainly higher than Ziggler's at the moment. While that seems to suggest a dominant Corbin victory at Payback, I am not so sure. I think a clean loss would be harmful for Ziggler at this point, so I think WWE will find a way to have Corbin look stronger than Ziggler without actually beating him. Either (a) Ziggler wins and Corbin goes nuts, beating him up after the match or (b) Corbin starts beating on Ziggler so relentlessly that the referee stops the match and declares Ziggler the winner by disqualification. Since I am going with something very similar to (a) for another match on the card, I choose (b).
Prediction: Dolph Ziggler wins by disqualification
2. DEAN AMBROSE v. CHRIS JERICHO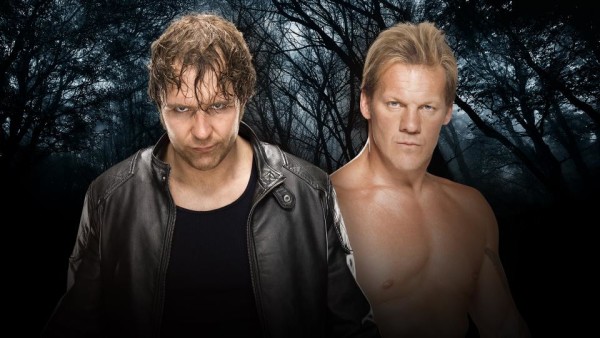 Dean Ambrose lost cleanly to Brock Lesnar. Before that, Dean Ambrose lost cleanly to Triple H. Before that, Dean Ambrose lost cleanly to Roman Reigns. Dean Ambrose is still hot as hell with the crowd. If WWE wants to preserve Ambrose's equity, they have to give him a victorious feud now, and they know it. The always-willing sacrificial lamb Chris Jericho will do the honours.
Prediction: Dean Ambrose wins
3. THE VAUDEVILLAINS v. ENZO AMORE / COLIN CASSADAY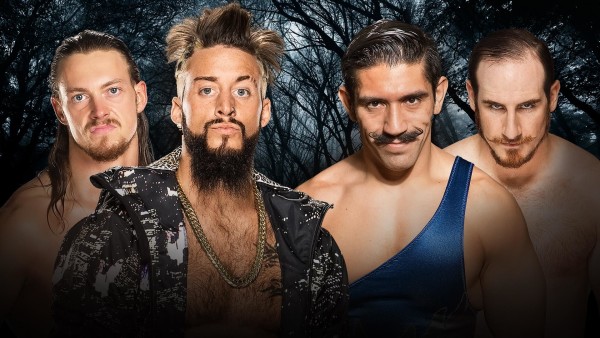 Just four weeks into their promotion to the main roster, Enzo and Cass have become the hottest tag team in the company. However, with The New Day still going strong and only recently turning babyface, a New Day v. Enzo/Cass match doesn't quite strike the right note at the moment. I see The Dudley Boyz interfering in this match to cost Enzo/ Cass, setting up a Tables Match between the two teams at Extreme Rules. The Vaudevillains will win this, and then be comfortably dispatched by The New Day as they wait for better competition.
Prediction: The Vaudevillains win courtesy The Dudley Boyz
4. RYBACK v. KALISTO (WWE UNITED STATES CHAMPIONSHIP)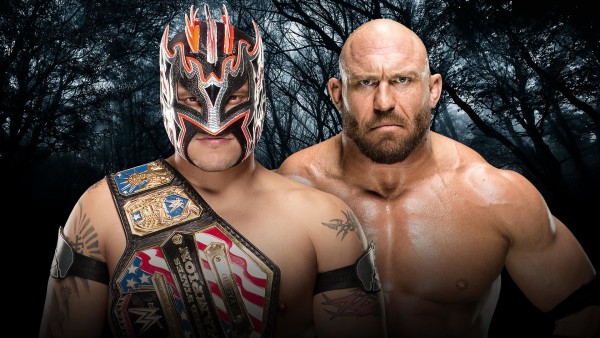 I had almost forgotten that Kalisto was the United States Champion. Both he and the title have been barely featured on Raw since Wrestlemania, and that may not bode well for the little luchador. WWE is in desperate need of strong heels, and I think they will take a step towards that end by having the bully Ryback crush the plucky Kalisto at Payback. Also, a certain former United States Champion is returning in a few weeks, and WWE might want a villain to be holding the title when he comes back.
Prediction: Ryback wins the United States Championship
5. KEVIN OWENS v. SAMI ZAYN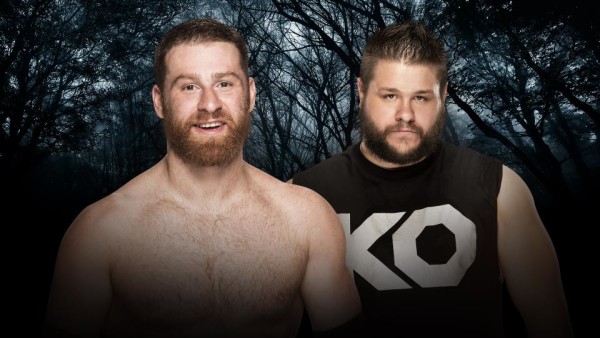 A match that has happened countless times on the independent circuit will finally debut in WWE. I don't think anybody will be surprised if this match is the show stealer, but predicting it is tricky. I think Owens is the bigger long-term prospect, so I see him eventually coming off better in this rivalry. Considering that he's been on a bit of a losing streak lately, he could well win this match, but it could just as easily go the other way. WWE could have Sami Zayn steal a roll-up victory, driving Owens further into frustration and frenzy. Owens could then brutalize Zayn after the match. I have a feeling this is what will happen.
Prediction: Sami Zayn wins
6. NATALYA /w BRET HART) v. CHARLOTTE /w RIC FLAIR (WWE WOMEN'S CHAMPIONSHIP)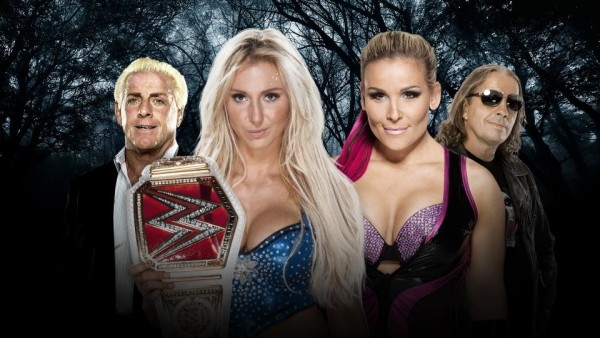 Bret Hart's presence in Natalya's corner almost makes me wonder if WWE will give the Chicago crowd a roaring surprise by having Nattie defeat Charlotte. However, WWE didn't have Charlotte beat two young, promising women at Wrestlemania only to have her drop the title to a veteran like Natalya. Charlotte will win this one, but Bret Hart will get one over Ric Flair for Chicago's sake.
Prediction: Charlotte retains the Women's Championship
7. CESARO v. THE MIZ (WWE INTERCONTINENTAL CHAMPIONSHIP)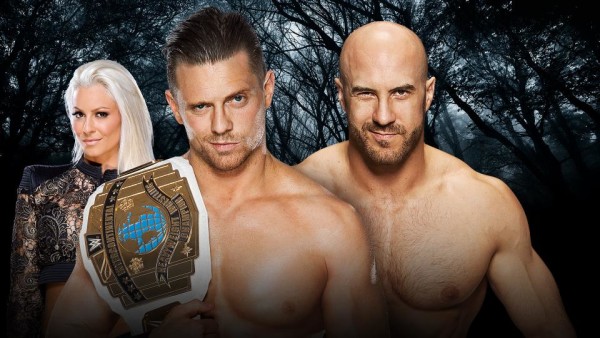 This feud has been a lot of fun to watch. Cesaro has looked like an absolute star since his return from injury, and Maryse has added a bit of spice to Miz's already entertaining act. While Cesaro should ultimately become Intercontinental Champion, I think the Miz wins the first rubber with help from his wife as a way of cementing their alliance.
Prediction: The Miz retains the Intercontinental Championship
8. AJ STYLES v. ROMAN REIGNS (WWE WORLD HEAVYWEIGHT CHAMPIONSHIP)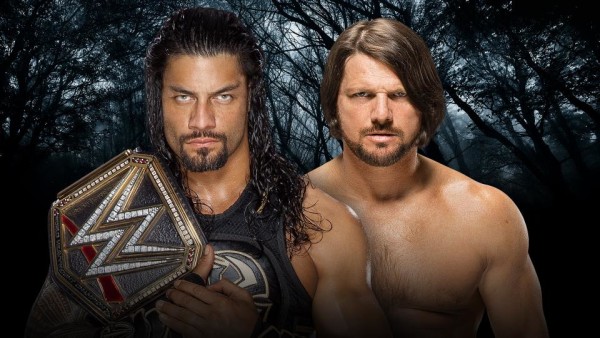 Vince McMahon is almost certainly in love with Roman Reigns. I can't even visualize an alternate universe in which Vince would snatch the title away from Reigns and hand it to somebody who is shorter and only slightly more muscular than I am. Roman Reigns is not losing the title at Payback, but kudos to WWE for making that the only predictable thing about this match, because there is a lot else that could happen. After the events of the last few weeks, Karl Anderson and Luke Gallows will almost certainly be involved in the finish to this match: the only question is how. Some speculate that they will help Styles lay a beatdown on Reigns, leading to a heel turn for Styles. Some  bold theorists hypothesize that they will in fact align with Reigns in a shocking twist. Others point to Finn Balor's recent loss of the NXT Championship as proof that he will reveal himself at Payback to be the puppetmaster pulling the strings. My own hunch is something less drastic – perhaps Anderson and Gallows, in an effort to help AJ Styles, accidentally cost him the match. It's not earth-shattering, but the kind of incremental storytelling that WWE might pursue if this is to be a long-term angle.
Prediction: Roman Reigns retains the WWE World Heavyweight Championship
Overall, the card is very promising, and the results are more unpredictable than they have been for recent WWE events. With a sold-out Chicago crowd that's sure to be as boisterous as ever, we are set for an enjoyable show.
Payback goes live at 5:30 am IST on Monday, 2 May.
All images courtesy WWE.com