Avanti falls in love with a singer named Devrat, a guy who is very famous on social platforms like YouTube and Facebook. He is shown as a sort of a psycho who is very lonely and gets offended very easily. Sumit is Devrat's secretary who gets his singing assignments for him, who is not very keen to complete them. Avanti wants to meet Devrat and finally after so much of waiting she gets the chance to meet him. The plot seemed to be like a traditional Hindi movie scene but many YRF fans would hate the author's downplaying of the chemistry in this book. While comparisons may be drawn between the film Rockstar and this book, the latter does hold a unique entity.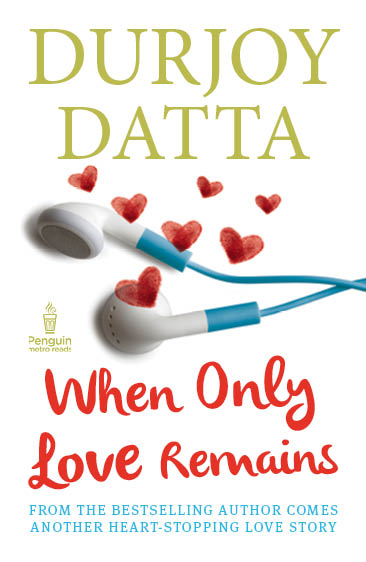 Gradually the story moves towards the traditional drama scene wherein author brings in hospital scenes, characters and emotions to get some masala into the plot but that too doesnt work well to raise the morale of the reader. The last part of the book is where this book can get one or two scoring points. The letter by Devrat squeezes sentimental juice out of us and then the thumb moves which gets us elated towards the end. Finally, after the stressful reading, we get to cool off.
I think for the kind of stories which Durjoy has written in the past, this one lacked in bringing up anything ranging from love chemistry, smile or masala. Let's hope Durjoy doesn't lose onto the young readers who fantasize about their love and love the way this author brings them such stories.
Overall Rating: 2.5/5
You may purchase the book from Flipkart here – 

About the Author:-
Durjoy Datta is an Indian novelist. He also writes for television and movies. He has a youth show, SADDA HAQ on Channel V and Ek Veer Ki Ardaas…Veera on Star Plus to his credit. He graduated from Delhi College of Engineering and then went on to do PGDBM in Marketing from Management Development Institute and Frankfurt School of Finance & Management. He has co-founded Grapevine India Publishers . He is the bestselling author of nine books. Durjoy Datta's 10th book "When only love remains" gets released on 20th June, 2014. In 2009, he was recognized as a young achiever by The Times of India. He was also chosen as one of the two young achievers in the field of Media and Communications by Whistling Woods International in 2011.
In 2012, he was one of the recipients of the Teacher's Achievement Awards, joining the likes of Ranbir Kapoor, Anushka Sharma, Prahlad Kakkar among others. He has also spoken in various TEDx conferences in colleges across India. He was one of the highest selling Indian authors in fiction.