If the response Swiss Army Man has received at the 2016 Sundance Film Festival is anything to go by, I'd say this is one of the most promising and insanely unique movie concepts to look forward to this year. A man Hank (Paul Dano) is alone on a deserted island and is just about to kill himself when a corpse (Daniel Radcliffe's) comes floating to the shore. Hank goes near the body to examine it, and hears it take a wet fart-supreme. And this weird occurrence gives Hank hope that there may yet be a chance for him to go back home to his love. Mary Elizabeth Winstead also has an important role in the movie.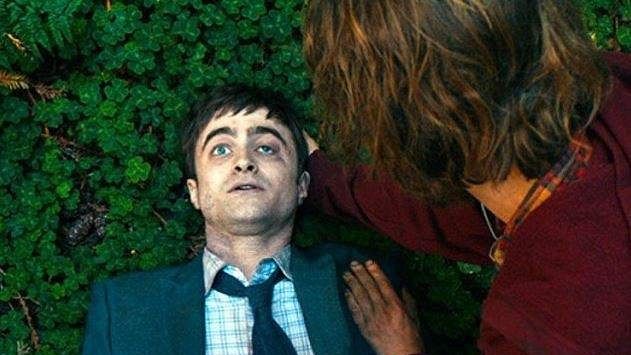 Directed by Daniel Scheinert and Daniel Kwan, famous for directing music videos, the film is all set to make theatres smelly come June 17.
Watch Swiss Army Man movie trailer here, and let us know in comments whether you've ever seen a corpse put to a better use than this. For sure I haven't.