New cars are rolling out in every segment we know of – sedans, SUVs you name it. So to compete with manufacturer X in a category manufacturer Y is either rolling out new wheels or the face-lifted versions of their popular cars. Yesterday, we reported Skoda Octavia's comeback expected in October. Now Toyota has announced the launch of limited editions of its popular sedan Etios along with Etios Liva, the hatchback. These limited edition cars have undergone the knife though mechanics remain the same. These cars mark the sales of 1,00,000 units of Etios. Only 1,000 units of both cars will be made available by Toyota.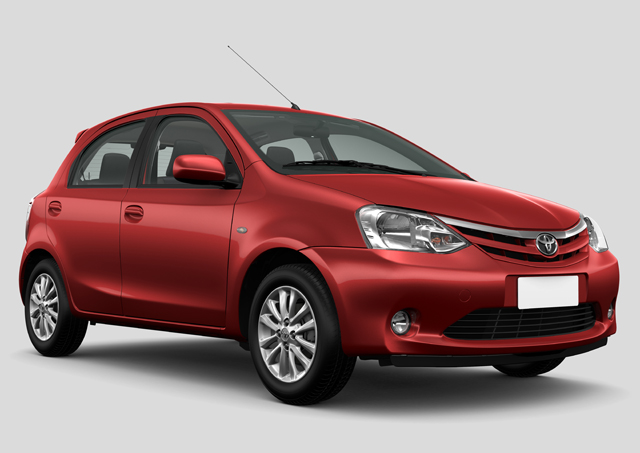 The sedan version of Etios is powered by a 1.5-litre petrol engine that generates maximum power of 90PS at 5,600rpm and peak torque of 132Nm at 3000rpm. The engine is mated to a 5-speed manual gearbox and offers a mileage of 16.78kmpl. The diesel version is a 1.4-litre engine that produces maximum power of 68PS at 3800rpm and peak torque of 170Nm. This engine is also mated to a 5-speed manual gearbox.
The hatchback also has two engine variants. The diesel engine has the same specifications as the one in Etios sedan. The petrol engine is a 1.2-litre one that produces 80PS of maximum power at 5600rpm and peak torque of 104Nm at 3100rpm. The engine is mated to a 5-speed manual gearbox and offers mileage of 17.71kmpl.
Moving on to what's new, the special edition Etios' come with dual-tone interiors in beige and cream colours, audio system with Bluetooth and remote, rear parking sensors, new fabric for seats and an 'Xclusive' badge on the rear side.
These 'Xclusive' Etios cars are priced as under-
  Toyota Etios Liva Xclusive (Petrol): Rs 4,95,349/- Toyota Liva Xclusive  (Diesel): Rs 6,05,400/-   Toyota Etios Xclusive (Petrol): Rs 6,05,900/- Toyota Etios Xclusive (Diesel): Rs 7,13,243/-