India offers a different aspect of her personality to each traveller to the country, right from the enchanting backwaters in Kerala to the Himalayas in north, Bengal tigers from the east to the city of dreams in the west. With this diversity to be exhibited, here's the all new Incredible India! 's commercial, which gloriously shapes up the vision to our country.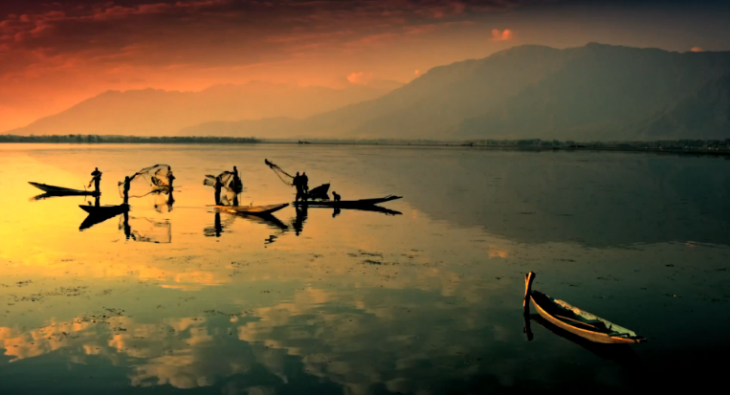 Made by Prakash Varma of Nirvana Films (the man behind the Zoo-Zoo ads) for the Ministry of Tourism, this Government of India's 'Incredible India 2013' campaign ad leaves you with a long-living smile on your face. The film doesn't look at a visitor's journey across India from our point of view; rather Prakash Varma successfully captures a physical India that an outsider is unaware of- the tastes, the vibrant colors, the humming crowds and the painfully pleasurable heat. Also the background score is not patronizing like the music featured in similar videos.
Also, this is not an advertisement that advertises our warm and welcoming nature, rather, the female outsider is shown absorbing the zany yet pleasant attitude of the regular Indian- the vigorous nod, struggling with the broken English, and bathing in the heavy South Indian accent. The film has several sequences that veins in the actual India – Treatment of injury from herbs, the sneezing amidst large heaps of red chillies, grabbing the bus seat just the way Indians do, and cheering for Cricket- where India finds its unifying religion.
Overall, the viewer doesn't end up spoonfed on Indian culture after catching this lively ad, rather, it just tickles your adventurous Indian nerve into exploring more of the awesomeness that makes India- Incredible India!
Do watch the ad here: