Bal Thackeray, the man was always in the eye of the storm, or rather he always had the habit of creating a storm with him at the nucleus and countless supporters round him. Yesterday, he again found himself in pool of his supporters but sadly it was the last time when the greatest strength of Thackeray, his supporters assembled to bid adieu to their leader. In the eyes of the supporters, he was Demigod; to distracters he was communalist leader who used to divide people on the basis of region and religion. Whatever may be his agenda, he had cult following in Mumbai (name he changed from Bombay), which was visible in his last journey to Shivaji Park.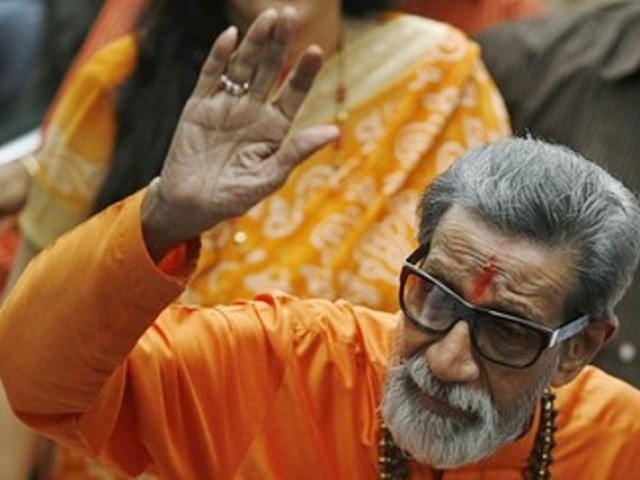 Bal Thackeray started as a cartoonist, swiftly made his way to carve out his weekly 'Marmik', in which he used to highlight social problems. He was among the leading labour leader along with George Fernandes in 60's. He formed Shiv Sena (SS) in 1966 to protect the rights of natives or as he would call them 'son of the soil'. This issue was always close to his heart and first he fought against growing influence of Gujaratis, then South Indians and more recently against North Indians. The youth who were sidelined in the financial capital naturally supported him and helped him to become the major force in Mumbai. SS was not a big party outside Mumbai but Bal Thackeray made it big when he played the Hindutva card in late 80's, thus becoming the natural ally of BJP. He was accused by many to polarize the youths on the basis of religion. The result was 1992 riots and 1993 bomb blasts which crippled the city.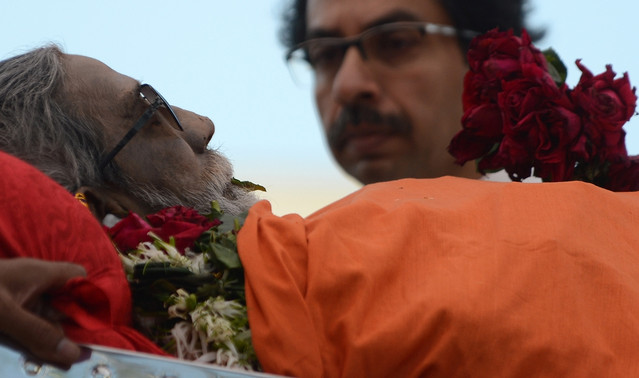 One of the most important facet of his personality were his oratory skills, even his biggest distracters would agree that he had that special style that would keep listeners spellbound for hours. He openly admired Hitler, admitted to having sent Shiv Sainiks to Ayodhya and gave the party baton in hands of his son Uddhav, ahead of his nephew Raj, the rightful owner of the seat, which weakened his party. Raj formed a new party MNS with huge chunk of supporters, thus eating away the votes of SS. Bigwigs like Chagan Bhujbal, Narayan Rane and Sanjay Nirupam also left the party. Uddhav, clearly lacks his father's charisma and political acumen. It remains to be seen how he manages the party without the big man.
Bal Thackeray has left a complex legacy behind him. Recently, his issues were not so popular as before. Attacking public figures was almost a routine in SS's mouthpiece 'Saamna'. He even managed a tiff with Mumbai's favourite son Sachin Tendulkar and Shah Rukh Khan, which further deteriorated his position in Mumbai. The SS way of protesting was also very violent due to which educated class separated itself from the party. But this man always held his own and believed he never made any mistake in his career. He was a man of paradoxes just like his city Mumbai, and lived his life on his own agenda. Love him or hate him but the sea of people at his funeral was just an indication of his popularity. He was revered by a special class in Mumbai, as one tweeter had put it on scenes at his funeral, "Mumbai is on the road, Bombay is shut down!"