Max Marrick, a successful heart-transplant surgeon in US, visits India after the demise of a dear friend Ashish, and what seems like a simple condolence journey ends up being a life-defining journey for our doctor. In India, he meets a tribe of fortune-tellers who possess leaves in which are inscribed all of people's fates. When Max's leave is summoned, it turns out to be blank, which the tribe believe is a sign of evil, and they resolve to remove this evil from the face of the Earth for good. Max must prove them otherwise if he has to save his life. Can he?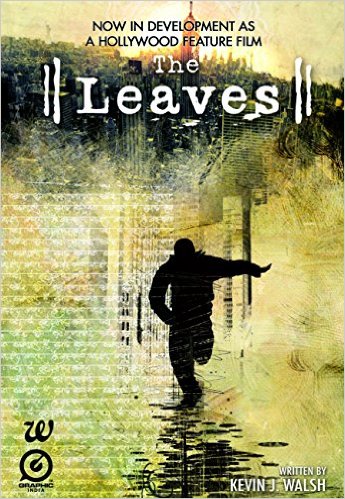 Kevin J. Walsh's gripping story is complemented beautifully by Ashwin Chikerur's art. Max's is a complex character and the complexity is captured well in the art. I particularly loved that phase in the story where Max returns to US and finds elements of his past life completely gone. His confusion and desperation makes for excellent script material. I had hoped for some more detailing on the tribe of the Naadis, some elaborate backdrop on how they came into existence and how they pass on the leaves from one generation to the next would've been nice.
As an additional treat to its readers, Graphic India has added a bonus story Mumbai Macguffin (Saurav Mohapatra, Saumin Patel) that revolves in the Mumbai underbelly. If you love reading crime-fiction, this could satiate your weekend book cravings.
You may purchase the graphic novel from Flipkart here

 or from Amazon here –