Salman Khurshid is a suave man. This Oxford return lawyer was considered a statesman in politics, a gentleman whose demeanour was clean. But when pressure was applied he succumbed, said things he definitely should not have said. The words used were very offensive and tone was downright threatening. The Union law minister mouthing such language came as a jolt, especially for the people who believed him to be of impeccable manners. Khurshid has been attacked by IAC led by Arvind Kejriwal over alleged financial improprieties in an NGO run by him and his family. The allegations were not a surprise, considering the corruption scandals coming out of closet in recent times, but the way in which Khurshid reacted did raise the eyebrows.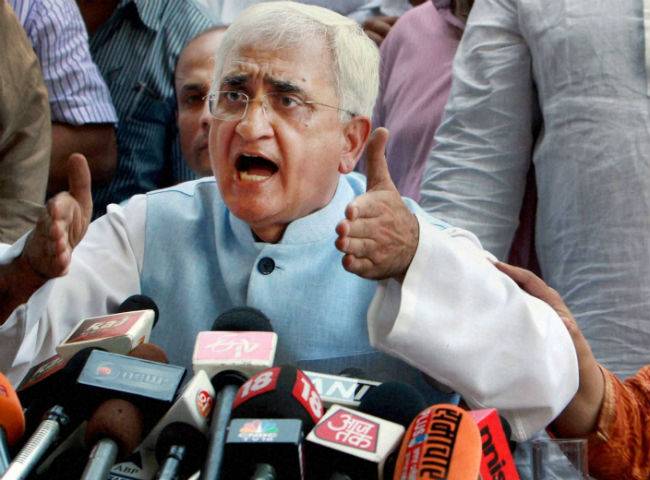 Clearly, he made mockery of the allegations and even gave life threats to Kejriwal (which he maintains were misquoted, courtesy: media). He may have said these words to show his power and to threaten IAC, but it is likely that this reaction to the allegations has changed the perspective which he carried in eyes of people. He even dared Kejriwal to protest in Farrukhabad, his constituency, and return alive. This show of arrogance shows how much the Law Minister was truly out of the line and shows how much he respects the common people whose law he is ought to handle.
Khurshid may have forgotten that may be he is a public figure and he represents the largest democratic government in this world and this common man, as he famously refers 'ants' still have the power to dethrone him. Even Nitin Gadkari, BJP President, also seem to have taken a leaf from Khurshid's book, he openly admits that he has contacts with tainted contractors. This show of ruthless power can hurt this already complex (read weak) democracy. But now the buck stops at hands of common man to show that they are not 'aam' but 'khaas' and they can really make or break the future of these arrogant politicians.