Aleph's latest book translated by Arunava Sinha is a gem, beautifully decorated in true red-white-yellow schemed cover. While the 'greatest' in the title is sure to fire up a debate, the author's introduction clarifies the relativity of the term. I believe Rabindranath Tagore has written much better stories than Kabuliwallah, but this story, once part of my school curriculum and read many years ago in the pages of an NCERT textbook not only triggered nostalgia but also made me realise why it had touched me back then. I've read the Hindi/English translations of a few stories included here, and I can safely state that these were the best translated pieces I've read so far. This book not only satisfied my craving for short stories by some of the best and famous authors, but also introduced me to the works of many prolific writers whom I had never read before. One other thing I absolutely loved about the book is how well it balances both the classic and the contemporary segments.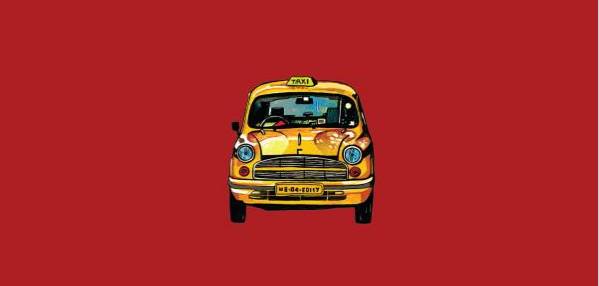 My favourite stories in the book were Sarat Chandra Chattopadhyay's Mahesh, which details the relationship between a Muslim farmer and his bull named Mahesh; Premendra Mitra's The Discovery of Telenapota, in which three friends visit a place in ruins where a girl awaits for her suitor; Nabarun Bhattacharya's Flapperoos is a classic take on manipulation; Moti Nandy's News of a Murder where a woman comes across a news article where someone with the same name as hers had been murdered (this story is actually relevant to the present times as well as it highlights how agents of mass media affect our everyday life and psyche); Ashapurna Debi's Thunder And Lightning, where the family's youngest daughter-in-law had murdered the entire family; Mahasweta Devi's Urvashi And Johnny, which explores the lives of street performers and slum dwellers; and Satyajit Ray's Two Magicians, where a master magician teaches his apprentice the finer nuances of an art form that has puzzled many for years. Apart from the understanding of show business, this story delves deep into the student-master relationship as well. The narrative style here is brilliant.
I just can't stop raving about the cover. It's minimal, simplistic, and bares the vibrant Bengali heart in the most subtle way possible. Imagine a picture of the chaotic Durga Puja – a horde of women clad in white sarees walking down the streets, vermilion spread all over them, and a few visible yellow taxis parked across the street. I'd like to think that this is the colour palette that the designer used to design the cover elements.
Bengal and nearby demography has produced and continues to produce literary masters, each with his/her own unique style for the craft, and all equally impressive. Arunava Sinha does his best to put in a single book some of the best stories that emerged from this region, and as much as I (a non-Bengali) know or understand, he has done a pretty good job.