You know that moment in FRIENDS when Joey hides Little Women in the freezer because Beth is too sick and if he continues reading, she will die. That is exactly what I felt while reading Fault In Our Stars. I fell in love with Gus and Hazel Grace and the infinity they created and knew every page I turned decayed it bit by bit. It moved me and I was excited knowing that a movie adaptation is soon to be released.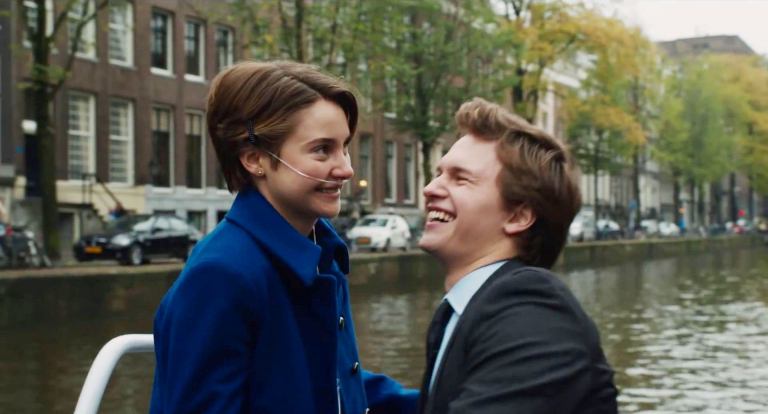 Young Adult Hazel Grace meets Gus and they both are instantly attracted to each other. As they spend time together, they realize they are more compatible than imagined. Soon they fall in love. But this movie is not the "happily ever after" kind. Gus and Hazel suffer from Cancer. But they are upbeat and excited to live their remaining lives to the fullest. It kinda reaffirmed my faith in the American youth which I had lost when Twilight became the biggest thing for them since Disney.
There is this beautiful scene in the movie where Gus' best friend Isaac, who has just lost his eyesight, has been dumped by his girlfriend and is devastated. While carrying on a casual conversation with Hazel, Gus hands his basketball trophies one by one to Isaac so that he can destroy them and vent out. When that ends up insufficient, they head over to the ex-girlfriend's house and pelt her car with eggs. The scene, funny, uplifting and touching at the same time is made so by the incredible chemistry of the cast. While Ansel Elgort and Shailene Woodley have a tender chemistry that is full of the immense affection they feel for each other, I was even more impressed by the bromance between Isaac (Nat Wolff) and Angel. The remaining cast is wonderful too. The parents played by Laura Dern and Sam Tremmell are caring and careful while William Defoe as Hazel's favorite author Peter Van Houten is a complete hoot.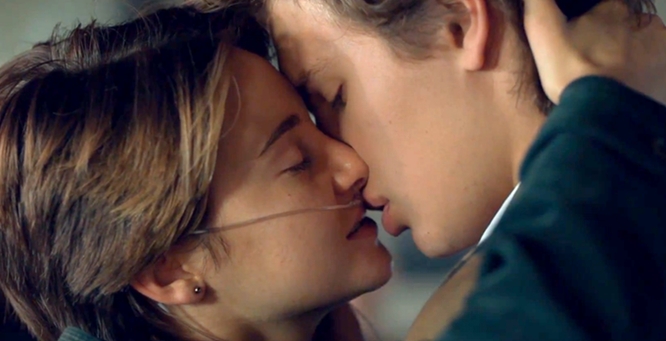 Fault In Our Stars is a huge literary success, and the adaptation is going to be judged with a magnifying glass. They have carefully chopped the parts they can do away with to make it less episodic, but still there is a feeling of something missing. They never take the material and play with it, so much better done in Perks Of Being A Wallflower.
But it is still a heartfelt movie with great acting and two protagonists you really root for. Make it your weekend watch, and if you haven't already, definitely read the book. You will understand that girls still prefer guys whose eyes sparkle with life rather than bloodless vampires whose skin sparkles when exposed to sunlight.
Overall Rating: 3.5/5
You may purchase the book from Flipkart here  : 

P.S. – A recco list of movies about the lives of young adults in the last 2 years-
Perks Of Being A Wallflower – A year in the life of Charlie, an introverted teenager and how he makes friends. Also starring a post Harry Potter Emma Watson.
Short Term 12 – Based on the lives of teens in a group home of troubled teenagers. Shown from the perspective of their supervisor, the movie is heartbreaking and disturbing, and still remains quirky. Plus it has the best ending in the last year.
The Spectacular Now – A happy-go-lucky guy gets a reality check in the form of his hedonistic father. Also stars Shailene Woodley.