Roald Dahl had first conceptualized The BFG for children, and with Quentin Blake's illustration bringing the big friendly giant to life, I had always expected to witness a motion picture on the same (mostly an animated feature, which I guess exists but I never got around to seeing it). Steven Spielberg's led him to do something better. He's made a live-action kiddie film that transports the magic straight off the pages onto the big screen. It can NOT get more magical than this, when two of the greatest storytellers this world has ever known, are collaborating to create something so beautiful.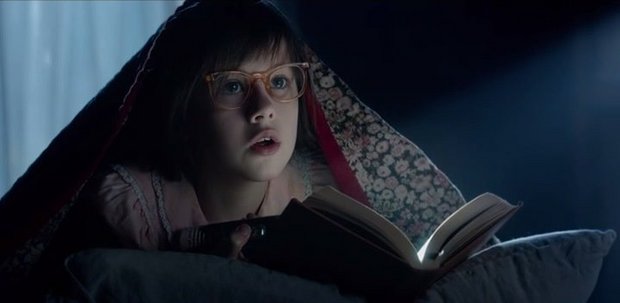 If truth be told, The BFG trailer gave me strong Harry Potter feels. Mark Rylance, who had a small but very memorable role in Bridge Of Spies, is back playing the titular role in this film. He's 24-feet tall with huge ears and superlative olfactory senses. He mostly keeps to himself. Sophie (Ruby Barnhill) befriends the giant, and soon learns that other giants like Bloodbottler (Bill Hader) and Fleshlumpeater (Jemaine Clement) are not as friendly. Sophie teams up with the BHG and together they set off to warn the Queen of England of the upcoming giant catastrophe.
Till date I've found it very difficult to get over the surreal illustrations of the book, so believe me when I say that I'm pee-dripping excited to actually see this Spielberg adaptation over the big screen. Won't have to wait too long though – it'll arrive in India somewhere around June-July 2016. Also noteworthy is the fact that this is Spielberg's first live-action 3D movie, and also his first Disney venture.
Watch The BFG trailer here and let us know what you think of it-