Tata Motors took the veils off of its new petrol engine christened 'Revotron 1.2T'. It is learnt that the engine will power Tata's Falcons and other models as they get ready to dash out of the stables. According to the motor giant, Revotron has been developed using eco-friendly and future-oriented technologies to achieve an optimum balance of power, performance and economy. It has been designed based on feedbacks from car owners and drivers and inputs from experts in areas of combustion, boosting, friction and calibration. Tata Motors also partnered with AVL (Austria), Bosch, Honeywell, Mahle and INA when crafting the engine. The Revotron series will feature three- and four- cylinder petrol engines.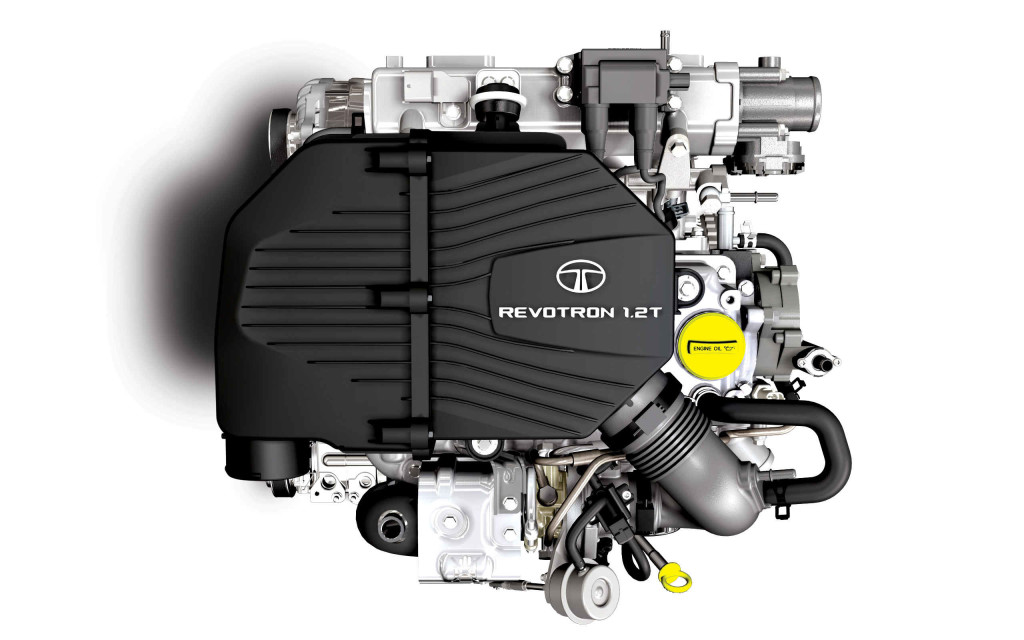 Tata's new engine is both light and powerful. The auto major's efforts were also concentrated towards delivering high performance and reducing friction. Equipped with HighBoost Turbo-Charger, Revotron delivers a power of 85PS at 5000 RPM and a peak torque of 140 Nm at 1750-3500 RPM. It comes with the latest multi-drive mode, which is a segment first, that ensures fuel economy as well as better throttle response. Other features include Advanced Catalytic Converter that reduces toxic emissions, low friction crank case that minimizes Noise, Vibration and Harshness (NVH), Smart ECU for precise control and an eight-hole fuel injector for efficient combustion.
Speaking on the launch, Ranjit Yadav, President of Passenger Vehicle Business Unit at Tata Motors said- "With the launch of REVOTRON 1.2T, Tata Motors passenger vehicles business is making a strategic shift towards a more complete portfolio. The name itself, an amalgamation of Revolution and the French word 'tronel', meaning 'balance', conveys the essence of this engine brand that uses key technological advances to revolutionize and balance great driving manoeuvrability, without compromising on power or fuel efficiency. We are enhancing our portfolio with the next generation petrol engines – REVOTRON series".
The aforementioned Falcons, hatchback and sedan, would be unveiled at the 2014 Auto Expo to be held next month. There will be both diesel and petrol versions with the petrol variant of course getting the Revotron 1.2T