While the alternative car market has seen a huge lot of takers in electric cars, Indian car manufacturer TATA Motors is all set to revolutionize the drive by coming up with a new car that runs on air. First of its kind, Airpod's technology was originally devised in France at the Motor Development International, but was then bought by TATA Motors to bring the same concept into Indian markets.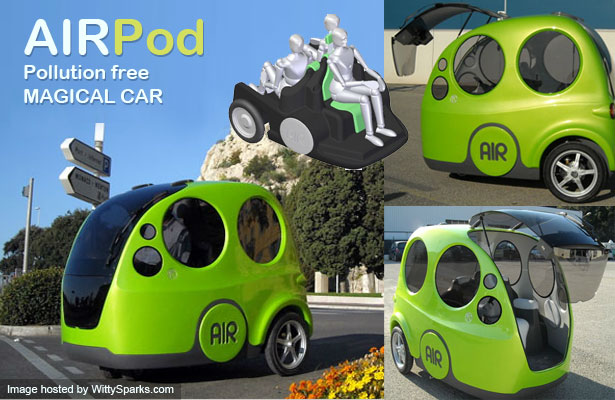 With practically 0% emissions and negligible cost incurred per kilometer, this vehicle promises to be one great friend to the environment and the economy alike. The tank can hold up as much as 175 litres of compressed air that could be filled at select stations by switching on the on-board electric motor to breathe in air from the outside. With a price tag of approximately $10,000, this car could take the shine off many smart cars in the market.
More work's going into the design part, and even installing the traditional steering devices are being looked upon (at present, the car employs a joystick to operate the rear differential). This car can make its way through the city, and though it may have its roots in India, but once materialized, this thing would catch up like fire among other countries too.